Due to the possibility of inclement weather all afterschool activities will be cancelled for today.

So proud of these two young men....both made a perfect score on the math portion of their ACAP assessment this past spring. What an amazing and rare accomplishment! Congratulations Dylan Wilson and Webb Reynolds!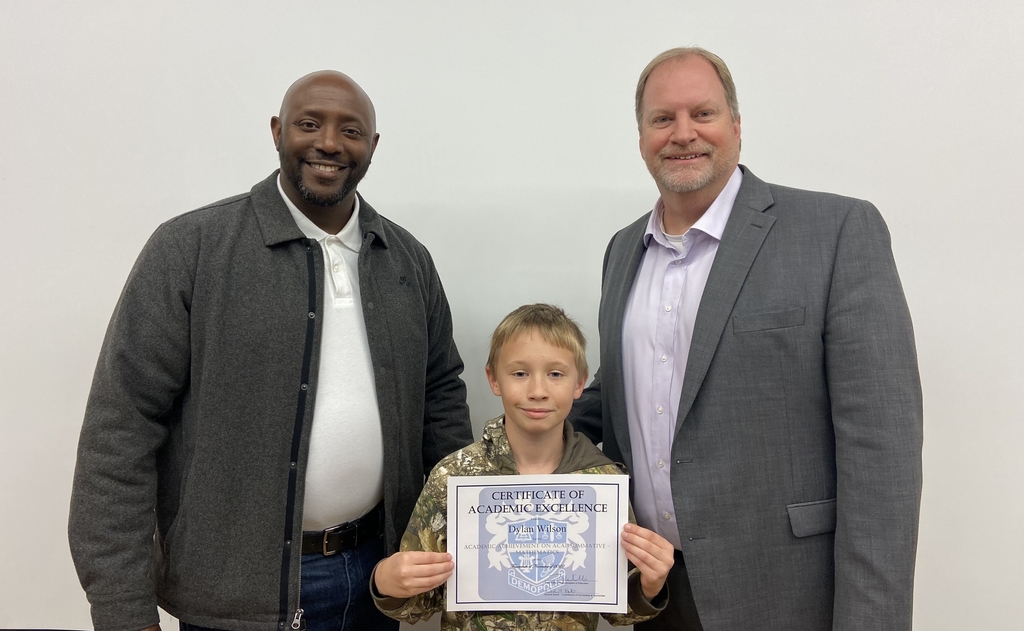 Best of luck to all our students that play and perform Friday night in Mobile! Hope to see you all there!

We will return to school tomorrow, October 27th. Please remember to remain at home until you have been fever free for 24 hours. Thank you!

All schools will operate virtually on Tuesday, Oct 25th and Wednesday, Oct. 26th due to the high volume of students with the flu.

Change in schedule. The football game scheduled for Friday night has been moved to Thursday night at 7 due to the threat of severe weather. Please make note!

Just a reminder that schools will be closed on Monday, September 5th, in observance of Labor Day.

Congratulations to our football team as we defeated Selma 22-0. GO TIGERS!

Are you Ready for some Football? Join us tonight as the Tigers host American Christian. 7 p.m. See you there!!

So thankful to the good people at Fair Haven Baptist, First Baptist, First United Methodist, and Christian Chapel for providing meals for our employees and their families on the first day of school. Such a great show of love and support. Thanks you!

School starts Monday! Wishing every student, faculty and staff a great first day!!

Remember that students begin school on August 8th! Please check your individual school for registration times and schedule pick-ups.

Please join us for a Meet & Greet for our two new principals on Wednesday, July 27 from 11:30 - 1:00 in the Central Office Board Room. Alphus Shipman - U.S. Jones Elementary Brandi Smith - Demopolis Middle School


Mobile app coming soon!