Congratulations to Jane Wright. So proud for you!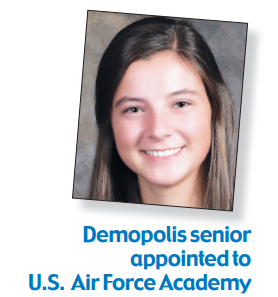 Good luck to all our student athletes!

Football Meeting tonight, May 1st.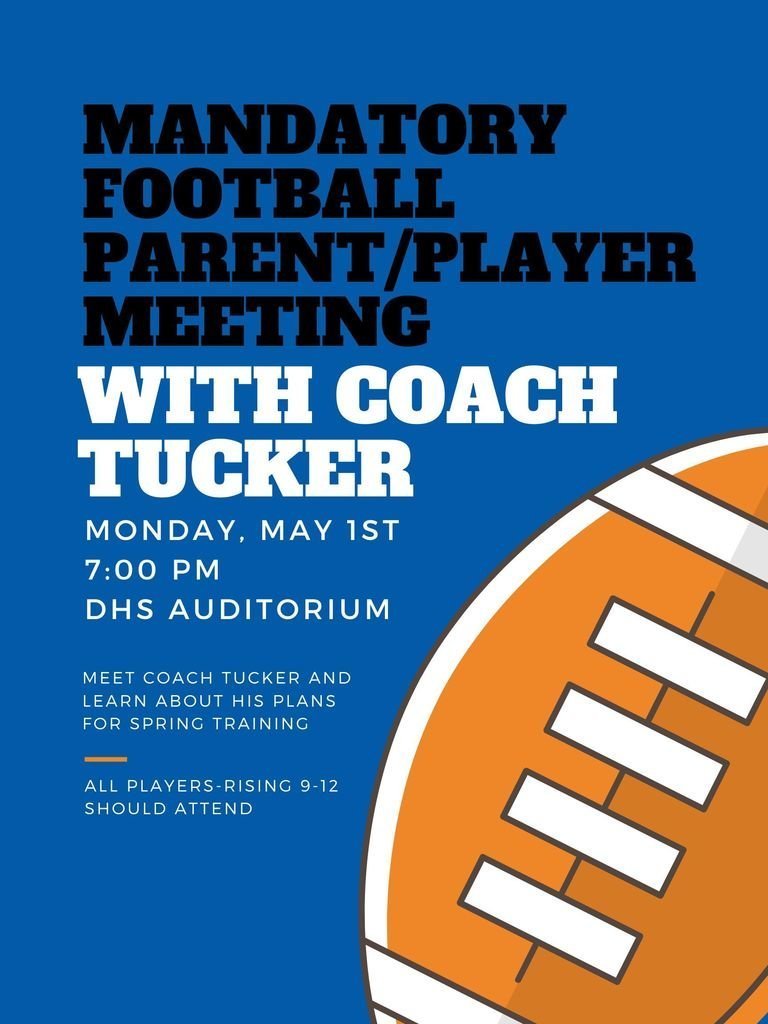 So proud of these students and the work that is represented by such an accomplishment! Congratulations!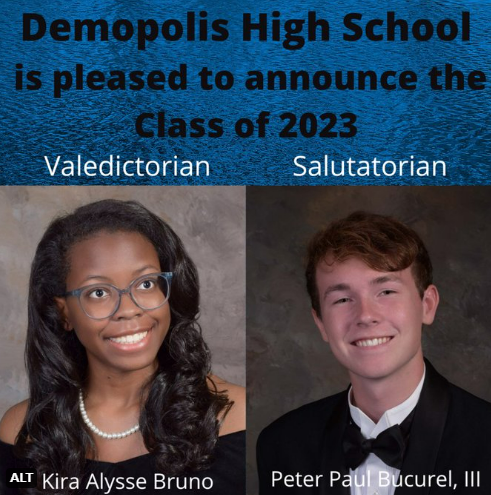 Tomorrow is the Big Day. Juniors report to D Hall for the ACT test at 7:45 on Tuesday, March 14th.

April 14th is the deadline for seniors to turn in Community Service hours. See Mrs. Spiller.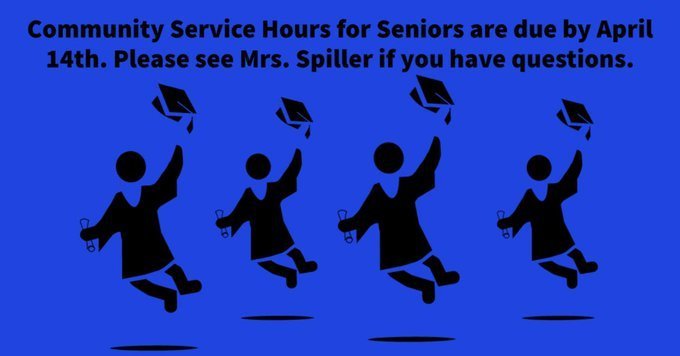 Come out and support our students in their production of Finding Nemo!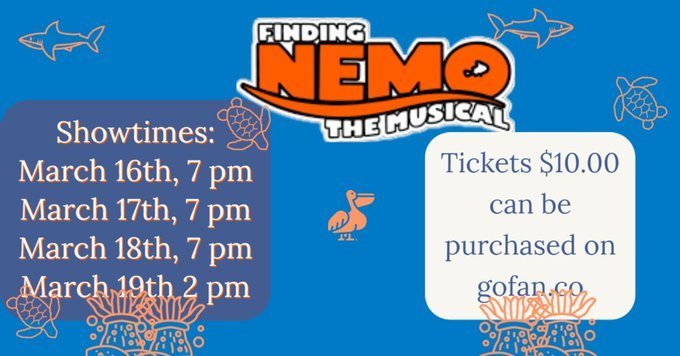 Good afternoon Due to the high risk of severe weather tomorrow afternoon we will be dismissing school at 11 a.m. tomorrow, Thursday, Feb. 16th. Please send your students in the morning as we have plenty of learning to do but make plans to pick them up at 11. Thank you and have a great evening!

325 elementary students from US Jones Elementary & Westside Elementary School came together to kick off the Super Citizen Program for 2023. We love seeing enthusiasm regarding become a better citizen - it makes for a better future!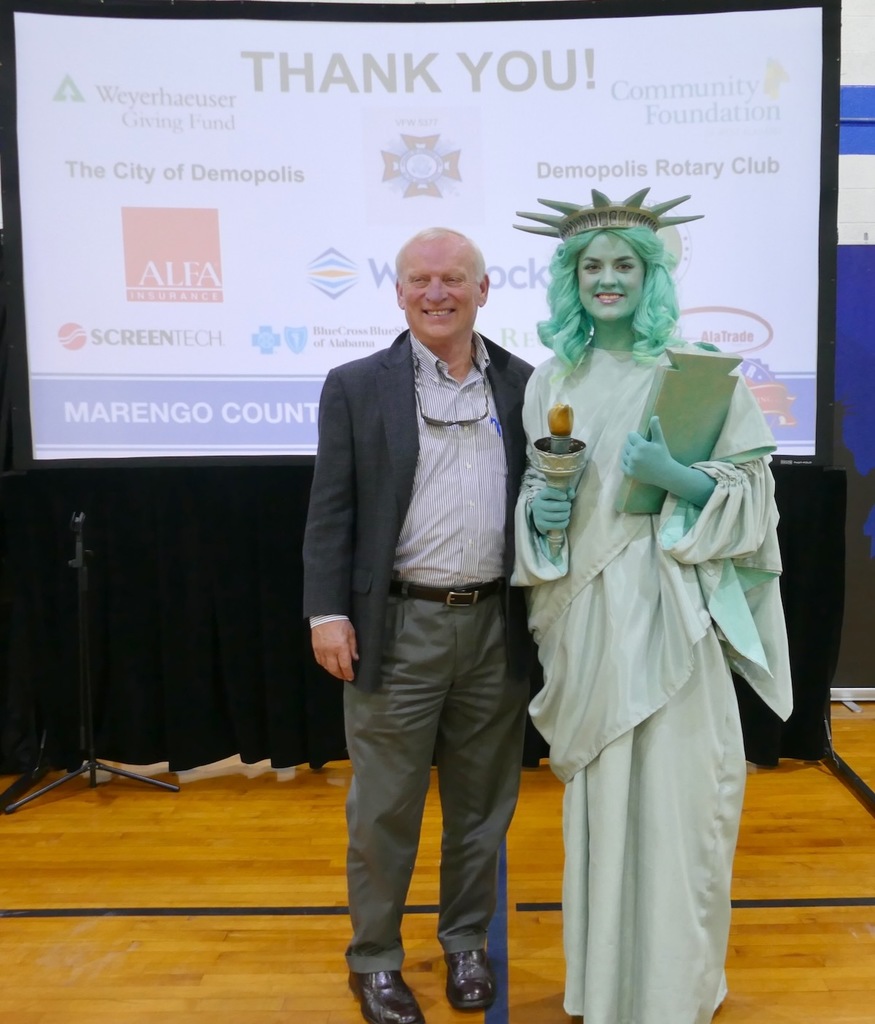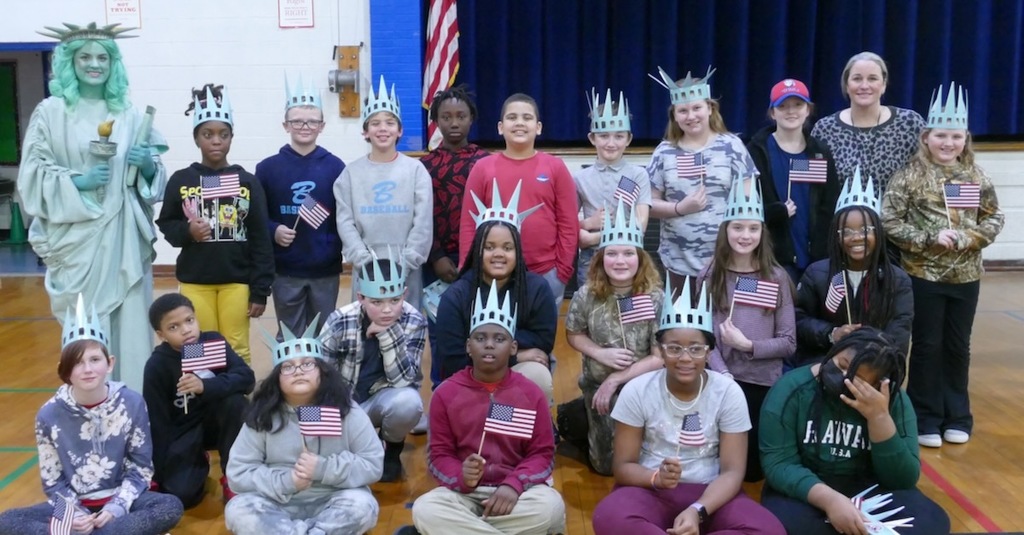 So proud of our students and the faculty and staff that have made our CTE Program so strong. DECA State President Ben Turberville visits Montgomery along with CTE leaders Kelly Gandy and Courtney Kerby. Congratulations! Well deserved recognition!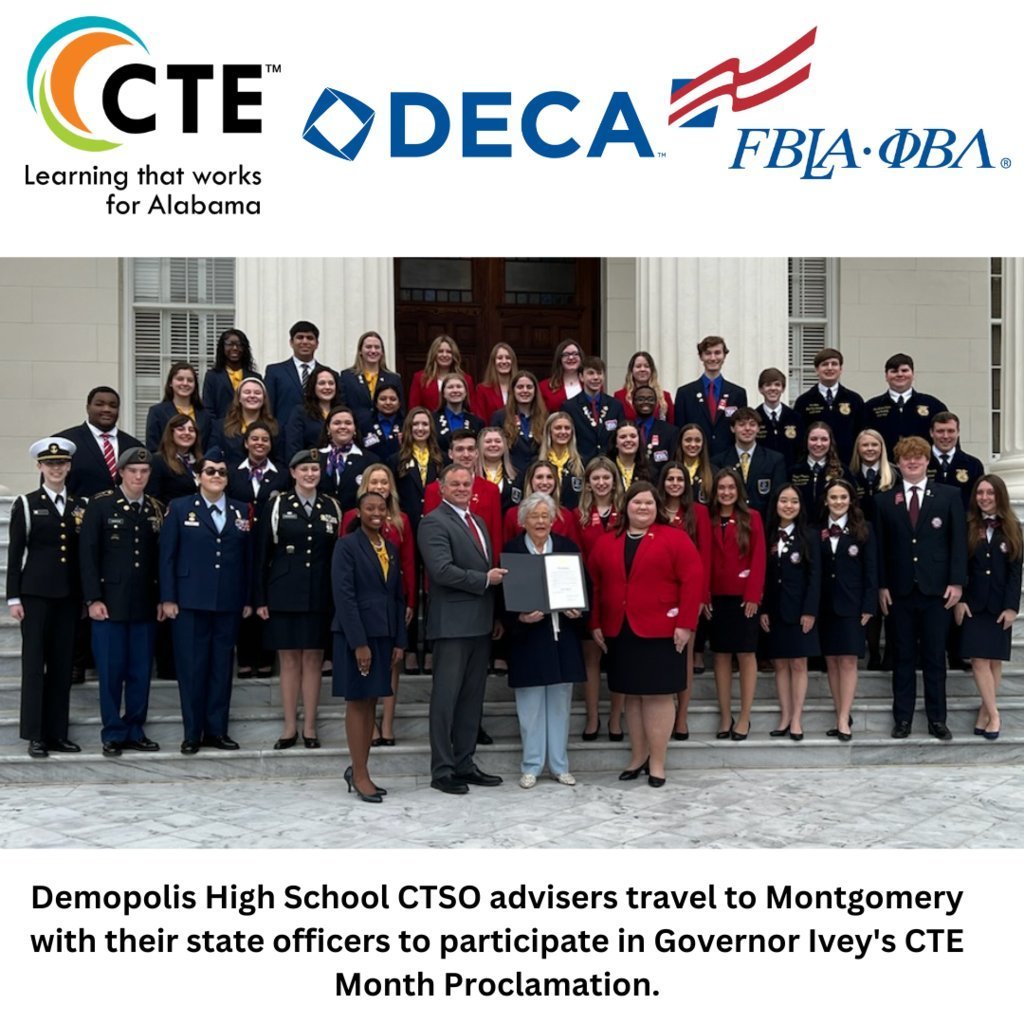 Our high school is selling chili to help support the Demopolis City Schools Foundation. They give so much to our schools. Order a quart (or 2!) or chili and help support our foundation while enjoying a great meal!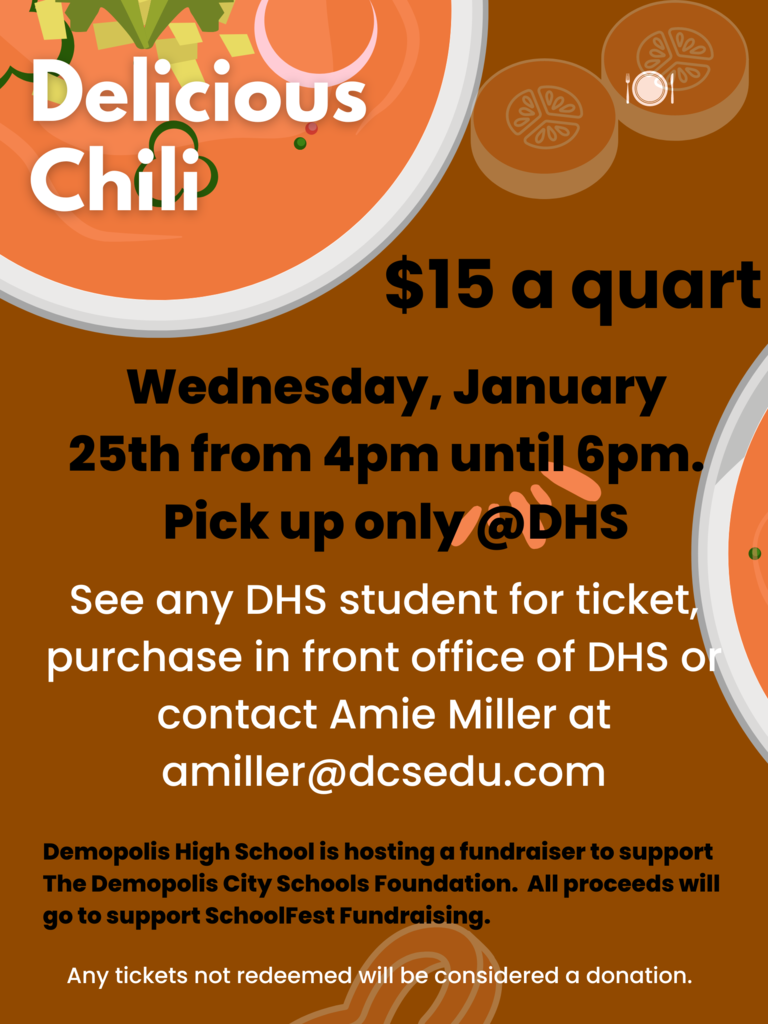 The local EMA and the National Weather Service has informed us of the potential for quarter sized hail, severe thunderstorms, up to 60 mph winds, and possibly 1-2 tornadoes tomorrow. The timeline is ever changing but is currently around 7-8 a.m. with another outbreak around noon. Although it can be wrong and possibly nothing more than rain we want to err on the side of safety. We also do not want to keep watching and eventually make a call early in the morning and inconvenience our families. Therefore, there will be no school in Demopolis tomorrow. Hope you have a safe evening and day tomorrow. See you on Friday!

So thankful to each of our board members for their support of our students. We appreciate all that they do!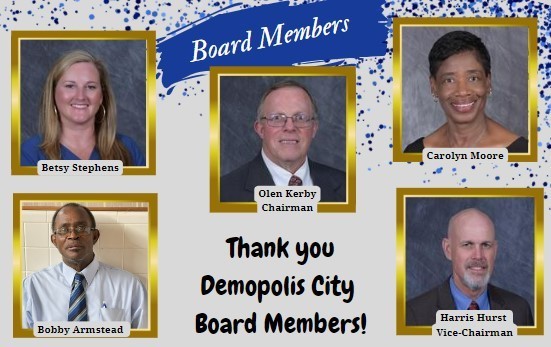 Due to the possibility of inclement weather we will dismiss school tomorrow, December 14th, at noon. Hope everyone stays safe.

Due to the possibility of inclement weather all afterschool activities will be cancelled for today.

So proud of these two young men....both made a perfect score on the math portion of their ACAP assessment this past spring. What an amazing and rare accomplishment! Congratulations Dylan Wilson and Webb Reynolds!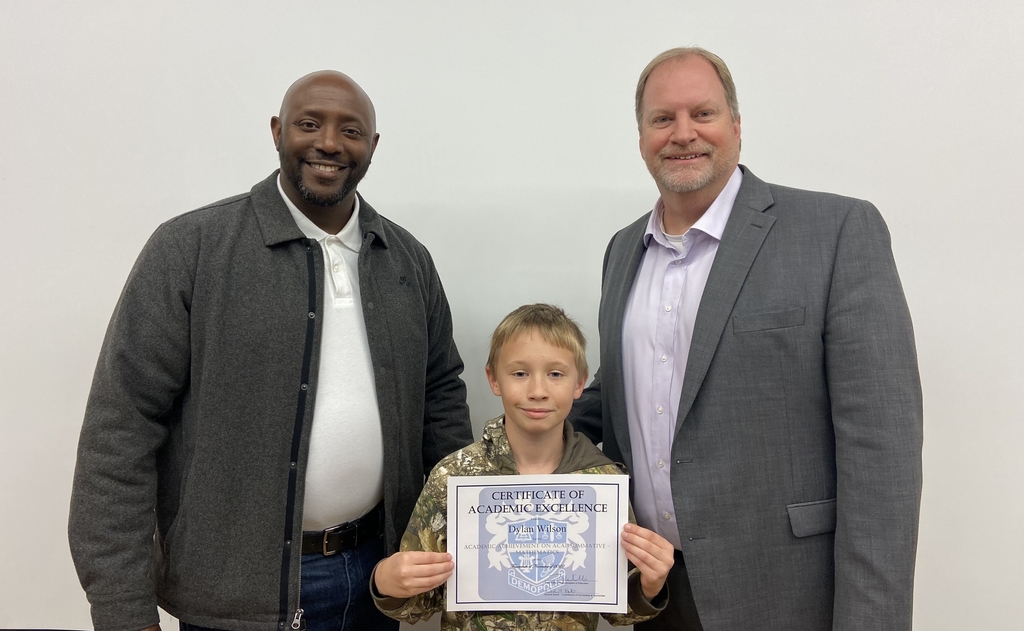 Best of luck to all our students that play and perform Friday night in Mobile! Hope to see you all there!

We will return to school tomorrow, October 27th. Please remember to remain at home until you have been fever free for 24 hours. Thank you!

All schools will operate virtually on Tuesday, Oct 25th and Wednesday, Oct. 26th due to the high volume of students with the flu.