The ribbon-cutting ceremony for Wallace Community College -Demopolis Campus marked a pivotal moment in the institution's history, ensuring the continued collaboration with the Demopolis City School System's dual enrollment program and the advancement for workforce development in Marengo County. As the ribbon was ceremoniously cut, the event resonated with the spirit of partnership highlighting the college's commitment to providing students with enriched learning opportunities. Demopolis City Schools representatives were on hand for the celebration. Pictured are Superintendent Tony Willis, DHS Assistant Principal Virginia Goodlett, CTE Director Connie Davis, DCS Board Member Carolyn Moore, DCS Career Coach Brandi Dannelly, and CTE Teacher Charles Jones.

Demopolis City Schools would like to congratulate four exceptional young ladies who have achieved a perfect score on the Math portion of the ACAP test. These ladies took the ACAP last spring with scores being released this school year. Their achievement stands as a testament to their commitment to academic excellence and their talent in the realm of mathematics. Students pictured with and congratulated by Superintendent Tony Willis are Yamilet Galvan, 7th grade DMS (tested in 6th grade at DMS); Ava Dussett, 5th grade USJ (tested in 4th grade at USJ); Camilla Stokes, 4th Grade USJ (tested in 3rd grade at USJ); and Paisley Lawrence, 3rd grade USJ (tested in 2nd grade at WES.) Their achievement not only brings honor to themselves but also serves as an inspiration to all of DCS as we strive for excellence. We also acknowledge the educators, mentors, and parents whose guidance and support have played an integral role in nurturing these young minds. Together, they have cultivated an environment where ambition thrives and potential knows no bounds. #thedemopolisdifference *Picture was taken at the soon to be NEW entrance of US Jones Elementary School.



DHS Volleyball started the week off with a win against Hale Co, but fell to UCS in a close match this past Thursday. They traveled to Prattville Saturday and came home with two wins and one loss in pool play. The loss was to the number one seed in bracket play. Great start to season VB! DHS Varsity Football won its season opener against American Christian Academy 29-20! DHS Cross Country went for a run early Saturday morning and came home with the girls team placing 2nd and boys team placing 5th. Sara Beth Smith placed 4th overall. Richard Lessman placed 2nd overall breaking the high school's 5K record with a time of 17:16!!! GO TIGERS!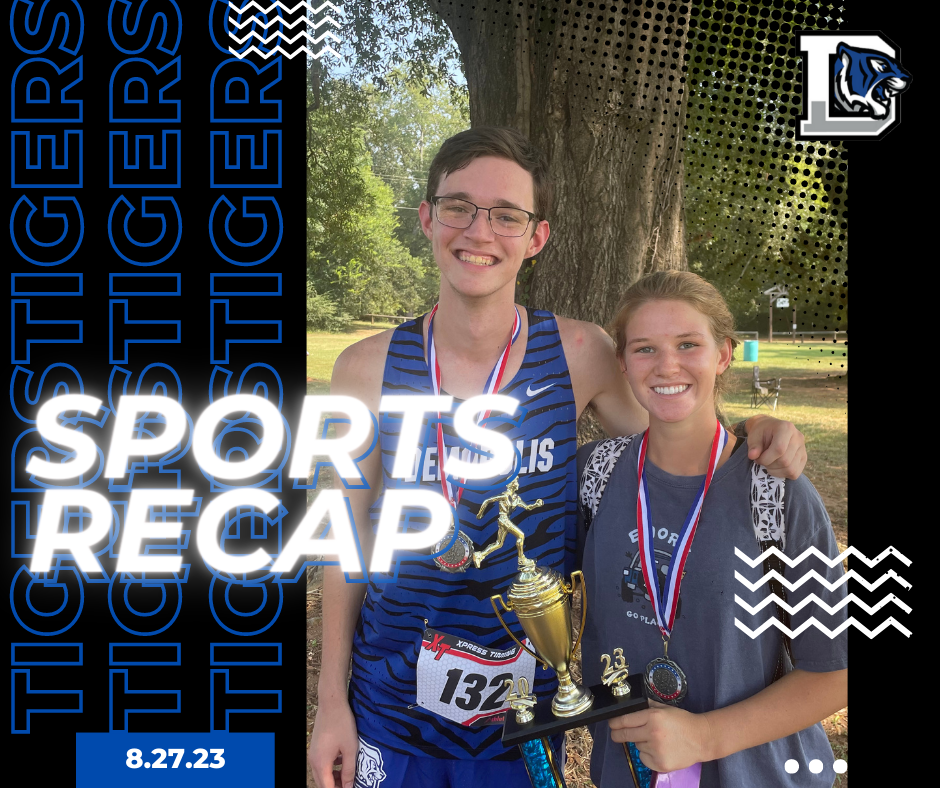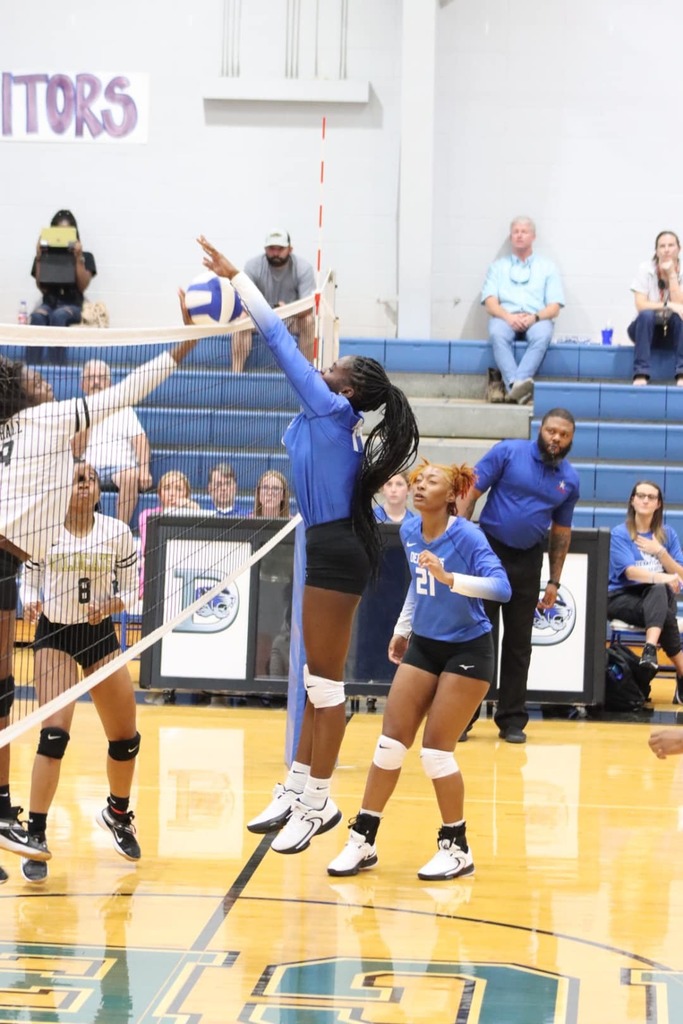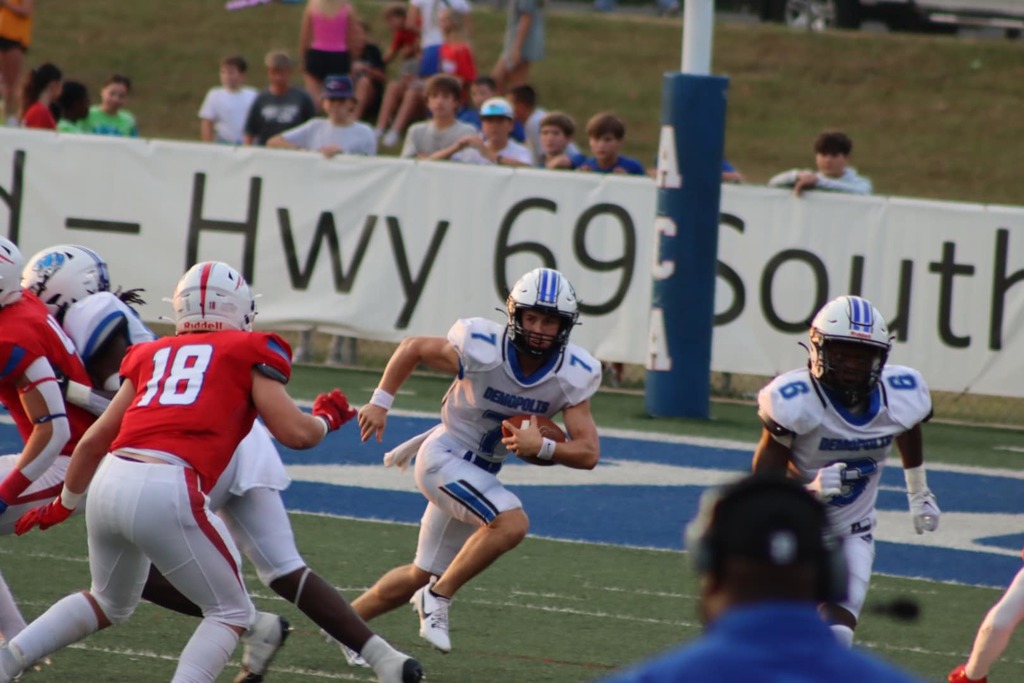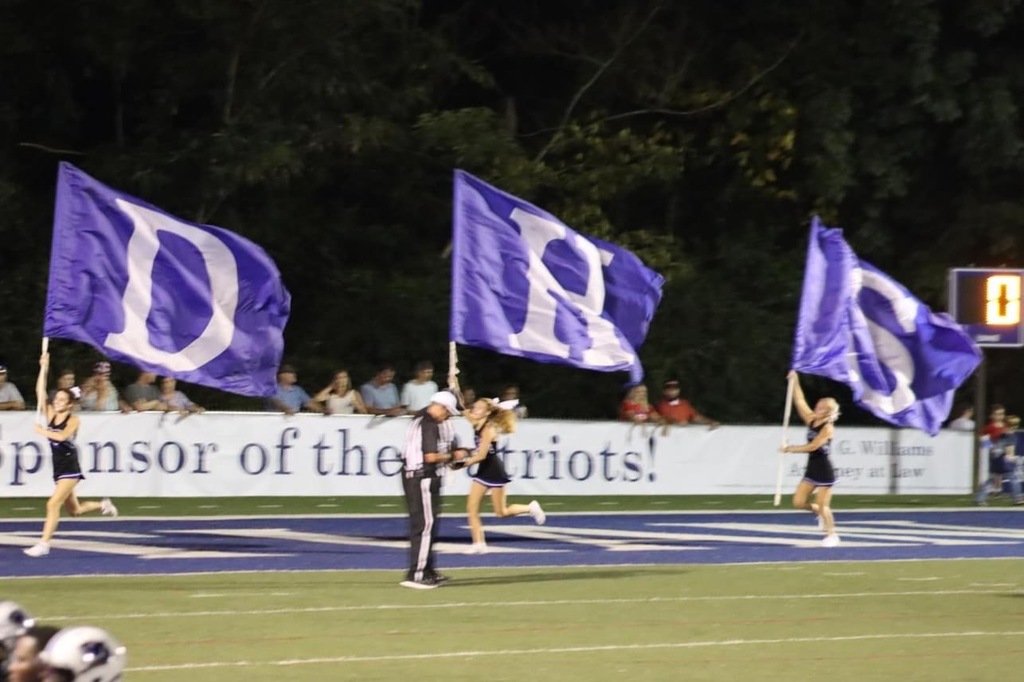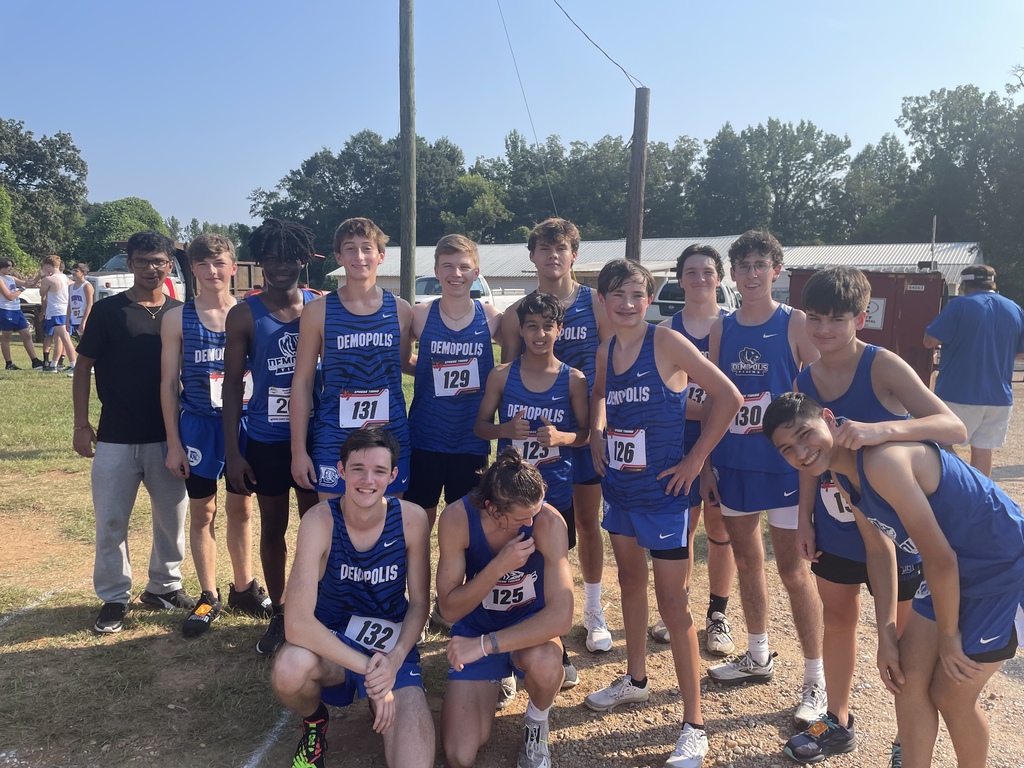 We are gearing up for our fourth week of school and germs are on the rise! Before they get out of hand, let's take some proactive steps to protect our student's health.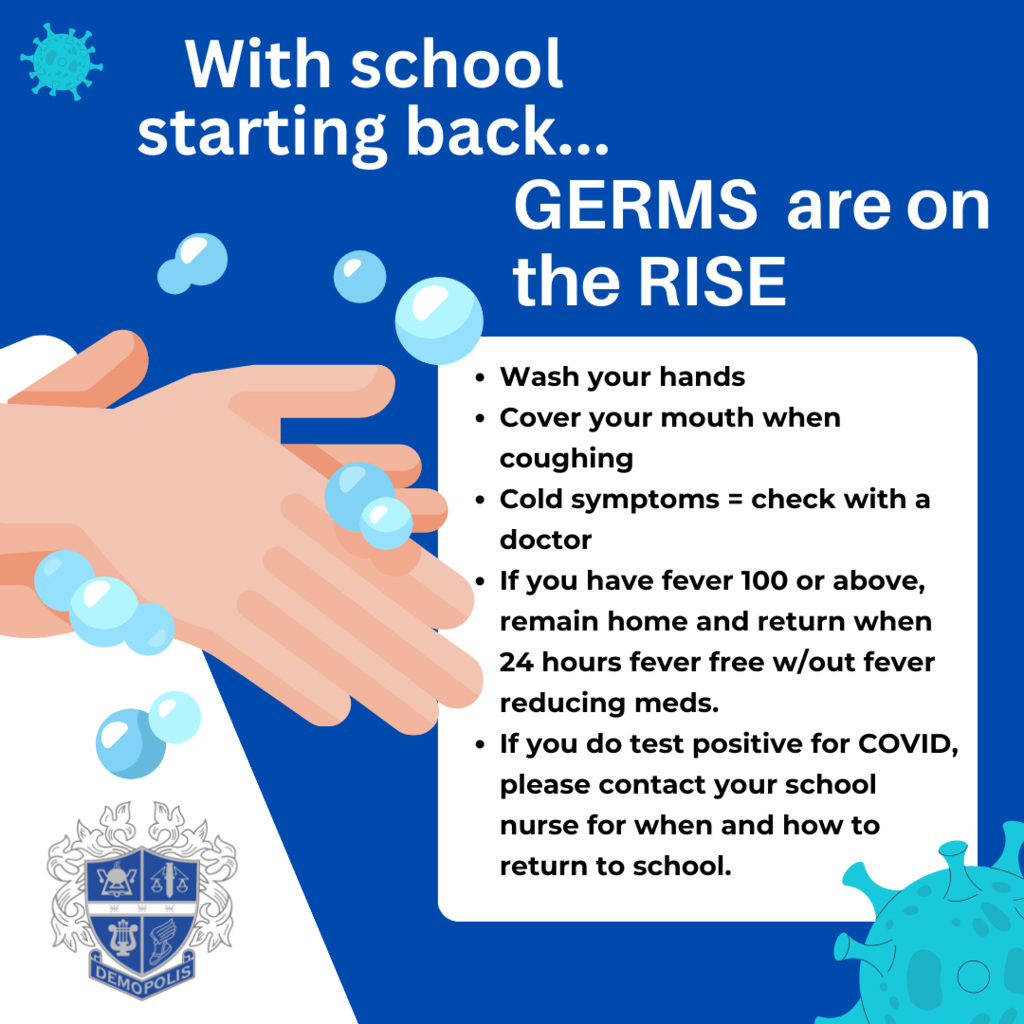 Safety drills have been completed.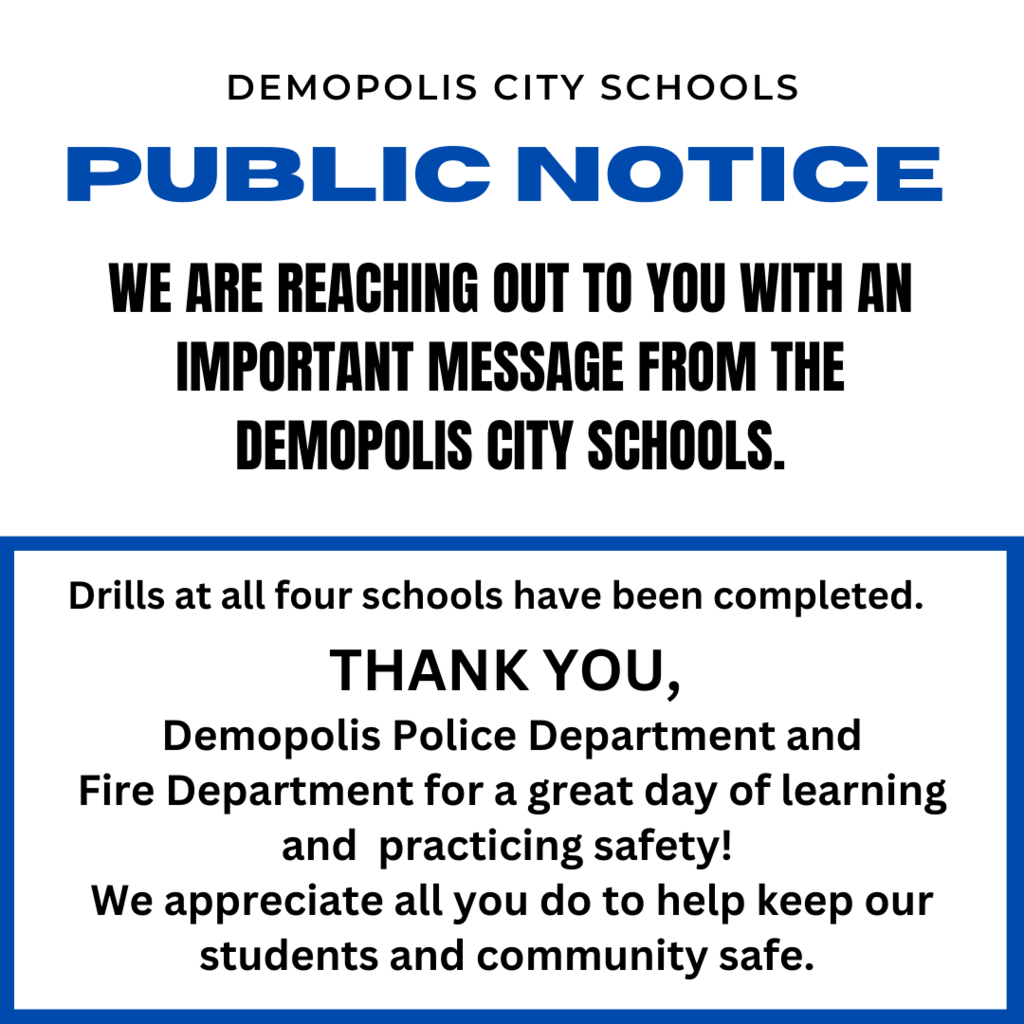 Safety drills will be conducted today at all four schools. #thedemopolisdifference #donotbealarmed #prevention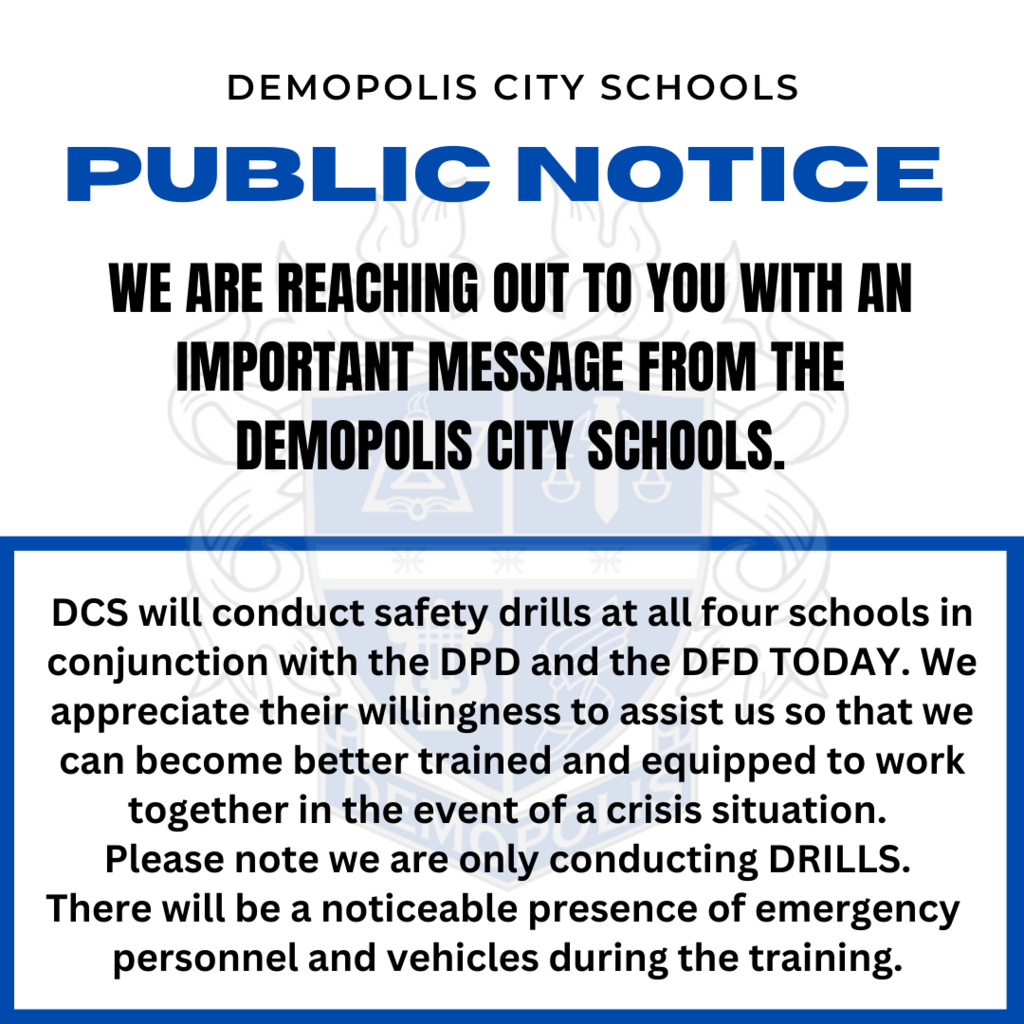 There were several highlights from tonight's Board of Education meeting. First, Demopolis City Schools was named a National Beta District of Distinction because of our commitment to academic excellence, leadership development and service involvement. National Beta has over 500,000 active members and 9,000 clubs both nationally and internationally. This is a prestigious honor. Districts who receive this award induct qualifying students in all eligible grades, 4th-12th. US Jones, Demopolis Middle, and Demopolis High were presented with plaques tonight honoring their chapters. US Jones sponsors are Jennifer Helms, Emily Windham, and Jennifer Bedsole. Demopolis Middle School sponsors are AJ Etheridge and Amanda Smith. DHS sponsor is Rachel White. Thank you for your commitment to Beta and DCS students. Next, our upward trend in student achievement continues as ACAP scores for ELA and for Math both increased for this year over last year. College and Career Ready is at an all time high of 95% and ACT average scores are up over a half a point. Connie Davis, DCS CTE Director, was selected to serve as the Director of the Association of Career Tech Administrators for CLAS in 2023-24. Finally, DCS board members were recognized for achieving higher levels of training. Betsy Stephens achieved a Level 2 Certificate by the Alabama Association of School Boards. Harris Hurst received a Level 4 Certificate and Carolyn Moore received a Masters 5th year certificate. We are thankful for their commitment to make our system the best it can be. Demopolis City Schools is achieving excellence each and every day.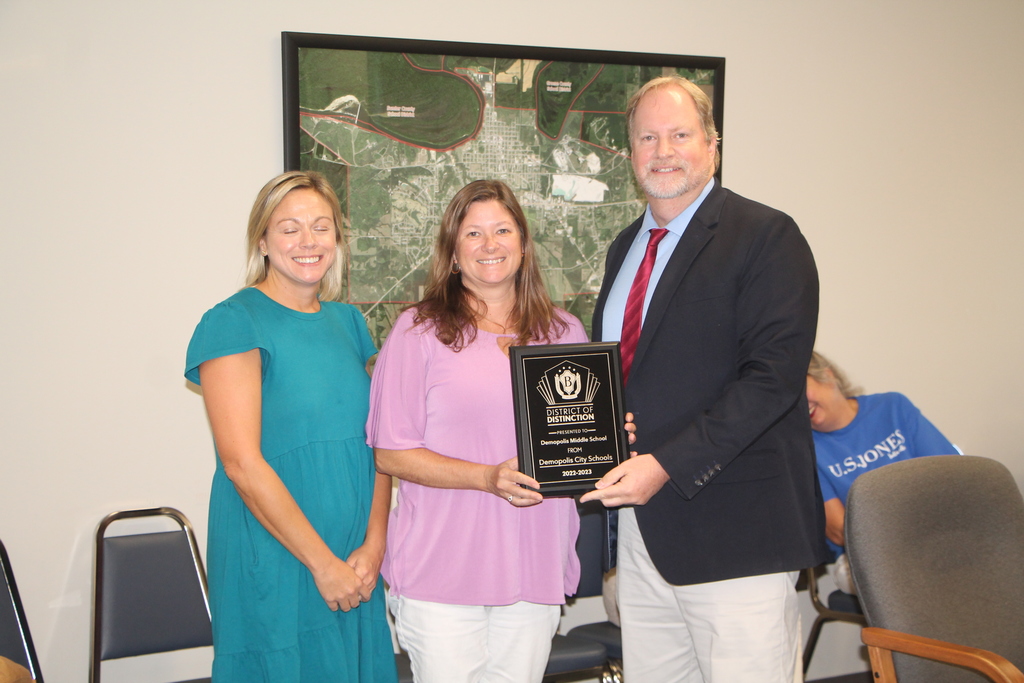 Welcome to DCS!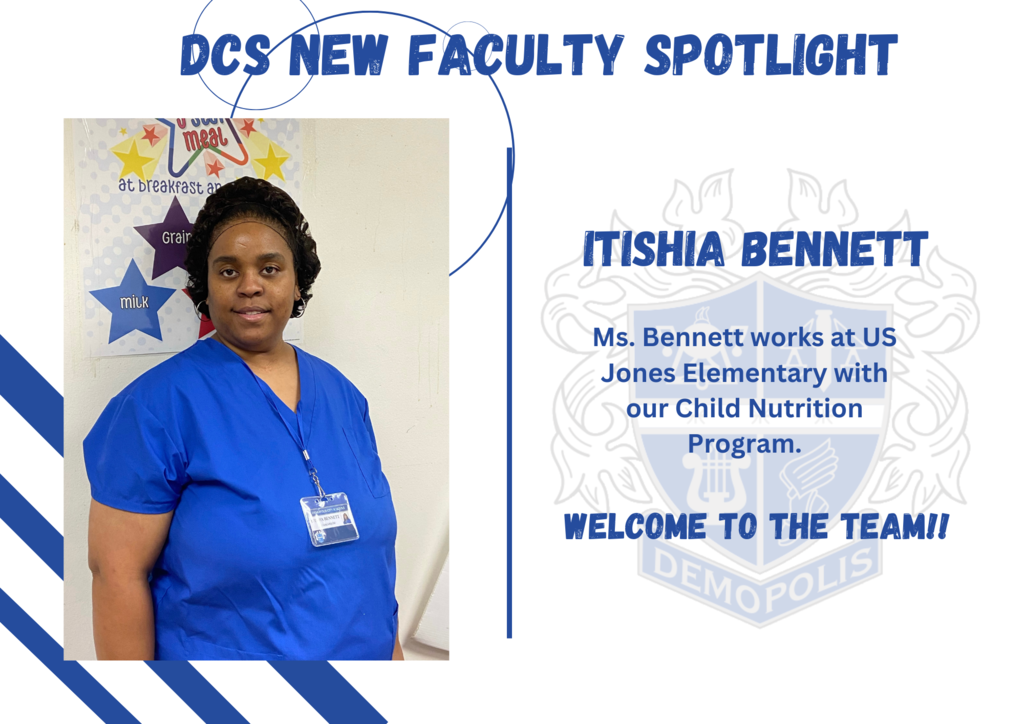 Welcome to DCS!

Welcome to DCS!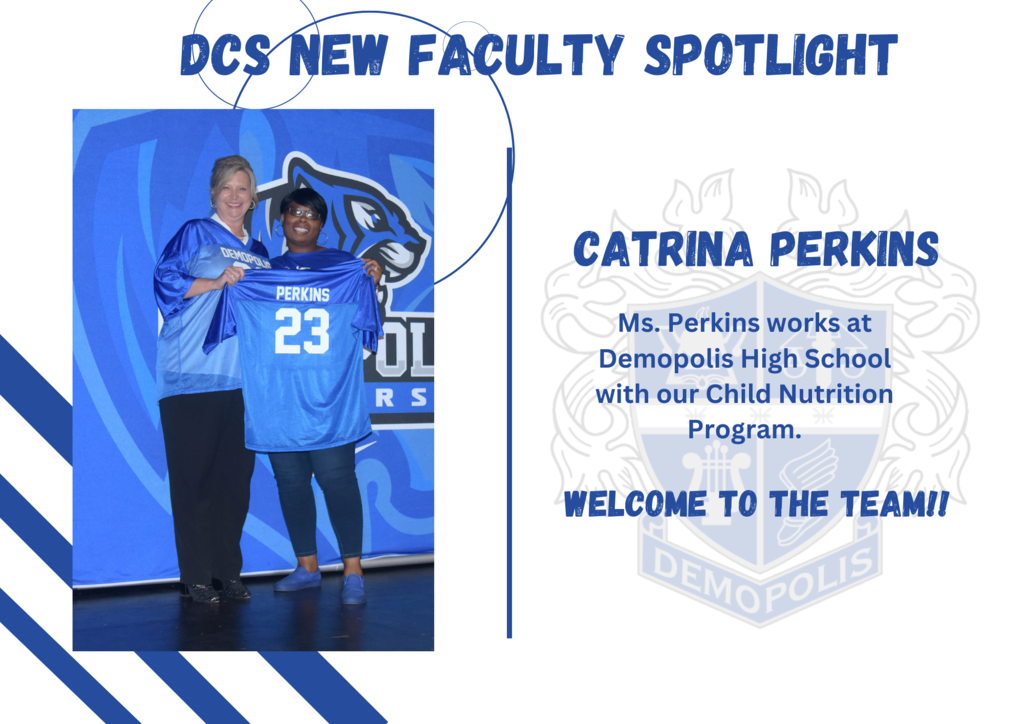 What a great night to be a TIGER!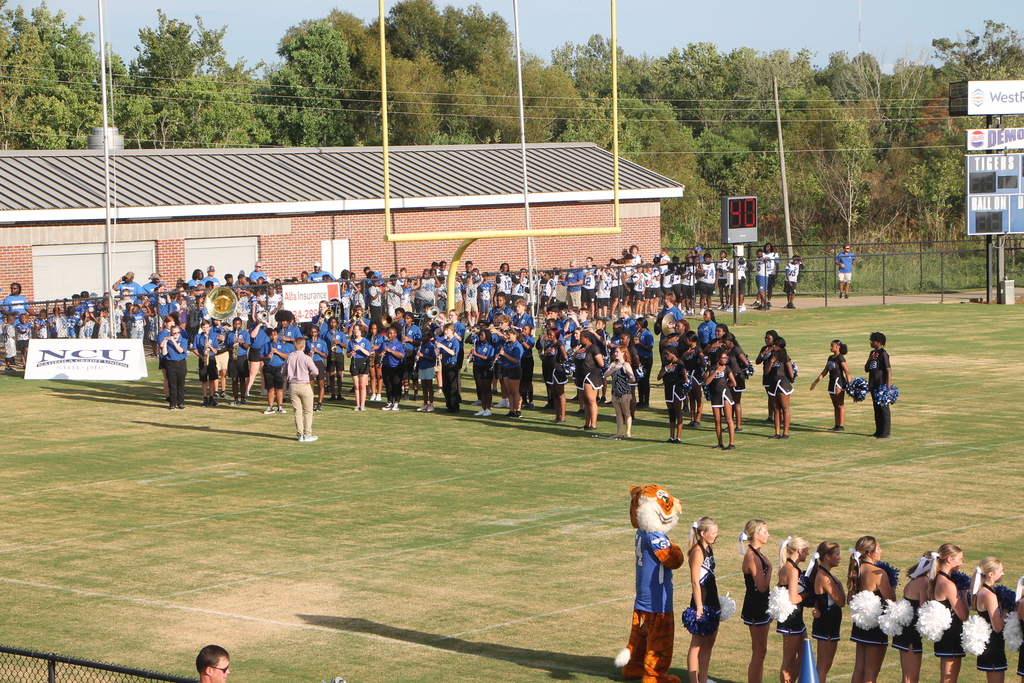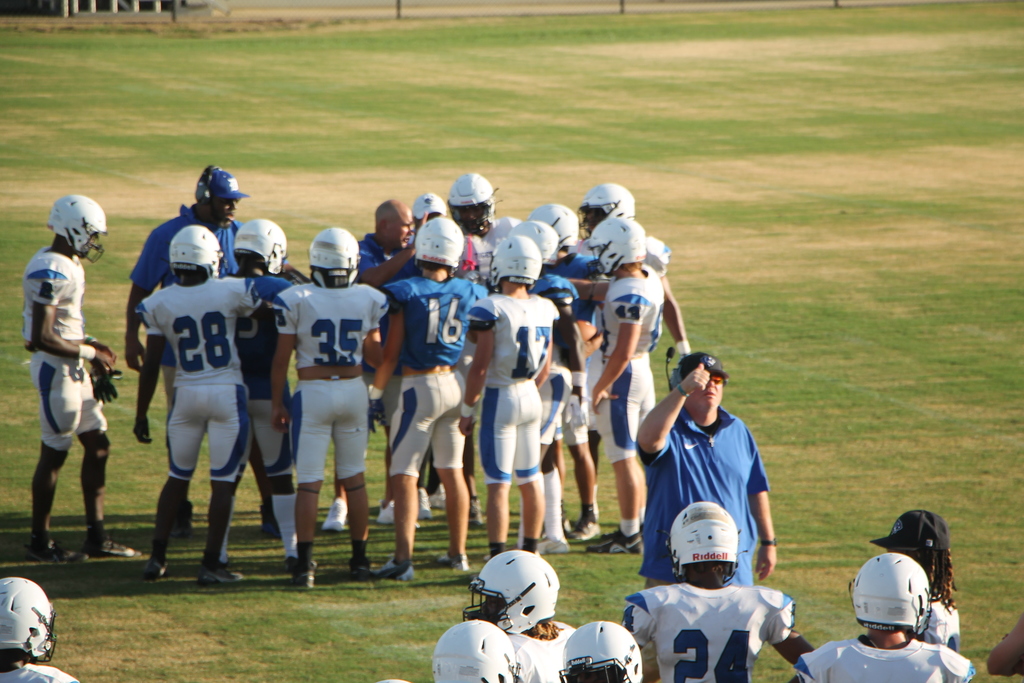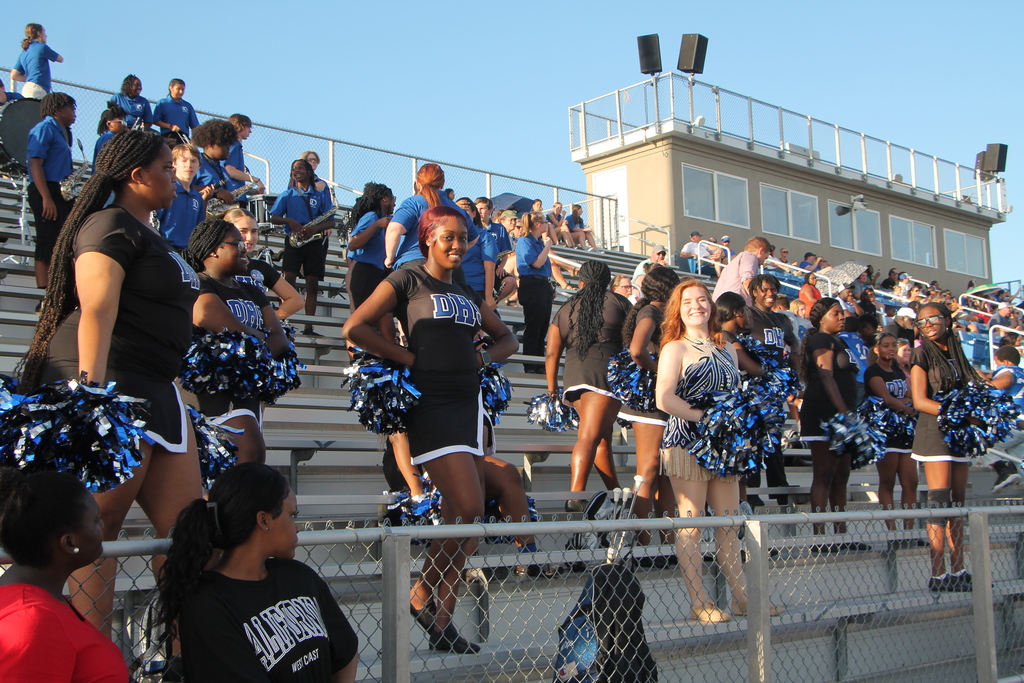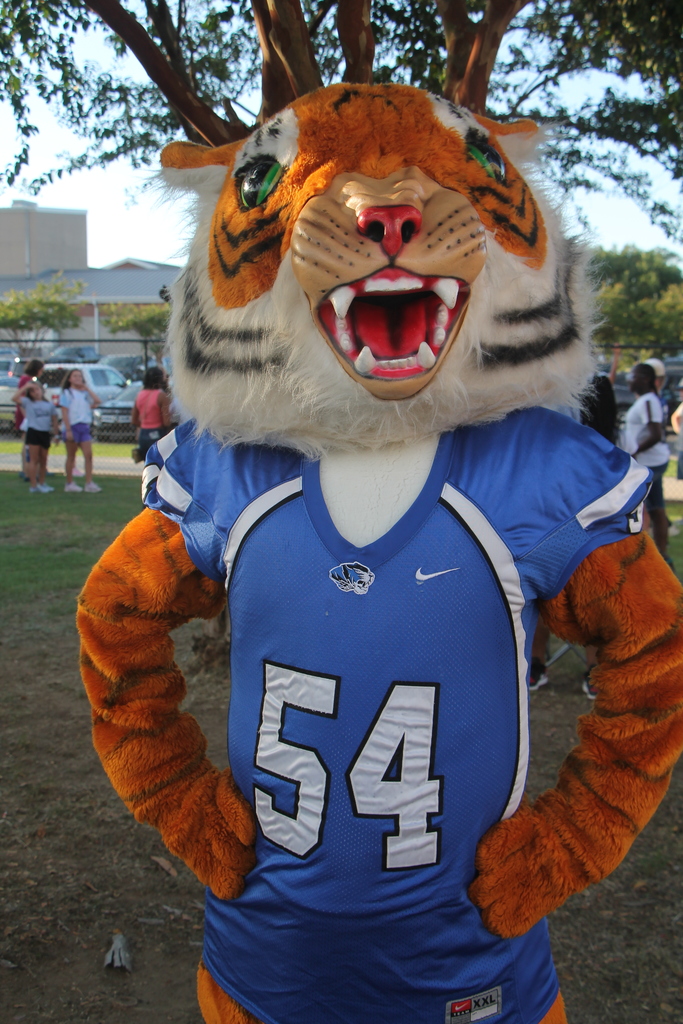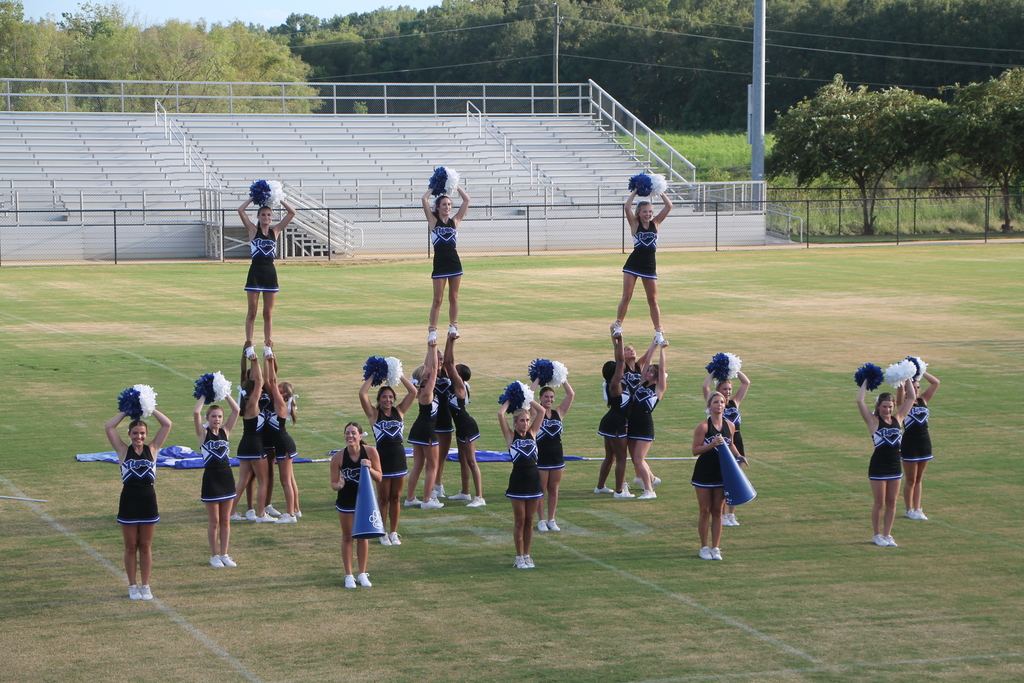 Welcome to DCS!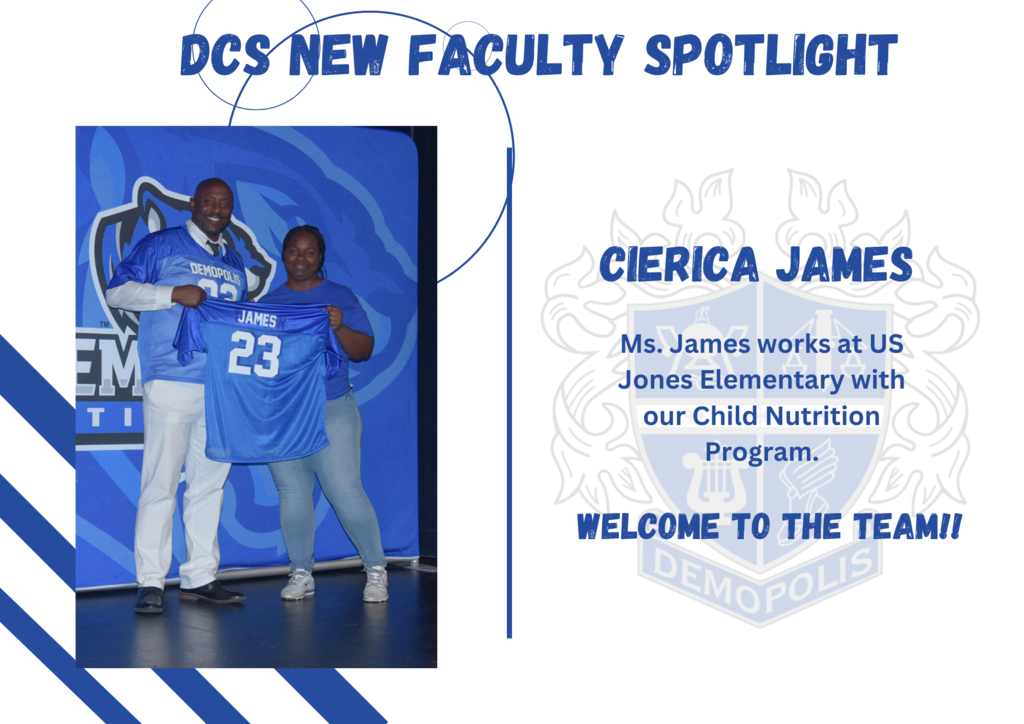 Welcome to DCS!

We have a few more DCS faculty to spotlight! Welcome to the team!!!

Tiger Night is TONIGHT! We hope to see everyone at Tiger Stadium @ 6:00pm! Go Tigers!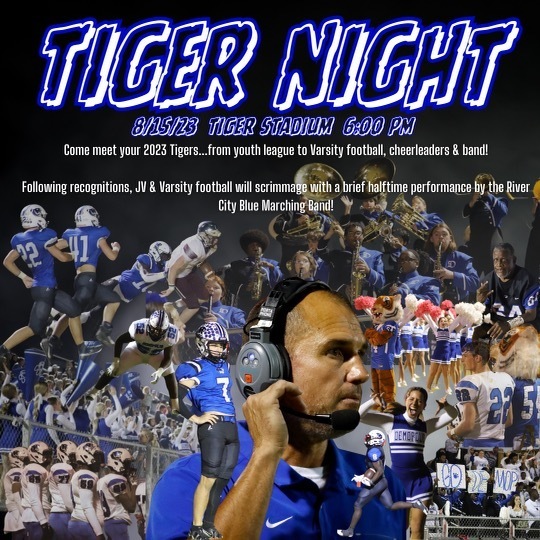 Tiger Night is tomorrow! Be at Tiger Stadium by 6:00pm! All fall sport participants, from cross country, volleyball, band, cheer, and football will be introduced from youth league all the way to varsity. The band will play, the cheerleaders will cheer, and the DHS Varsity Football team will finish the night with a short scrimmage. We can't wait to see all of our Tiger Fans!!

Welcome Back! This year at DCS we would like to issue an attendance challenge to our students and parents. Seventy-five percent or more of our students have great attendance. Twenty-five percent have attendance issues. We need to challenge ourselves as a school district and as parents to improve our attendance records. Take care of your parental responsibilities by providing a written excuse any time your child is absent from school. When your child is absent from school the procedures are as follows: You should receive an automated call indicating the absence. Send a written excuse from you or your student's doctor the day they return to school. You will have three days to submit the excuse or it will be unexcused. Unexcused absences will result in truancy and juvenile court. As a parent you should have access to the Parent Portal to view your student's grades and attendance at all times. This year accept the challenge. Let's improve our attendance record by having no unexcused absences! Have a great day!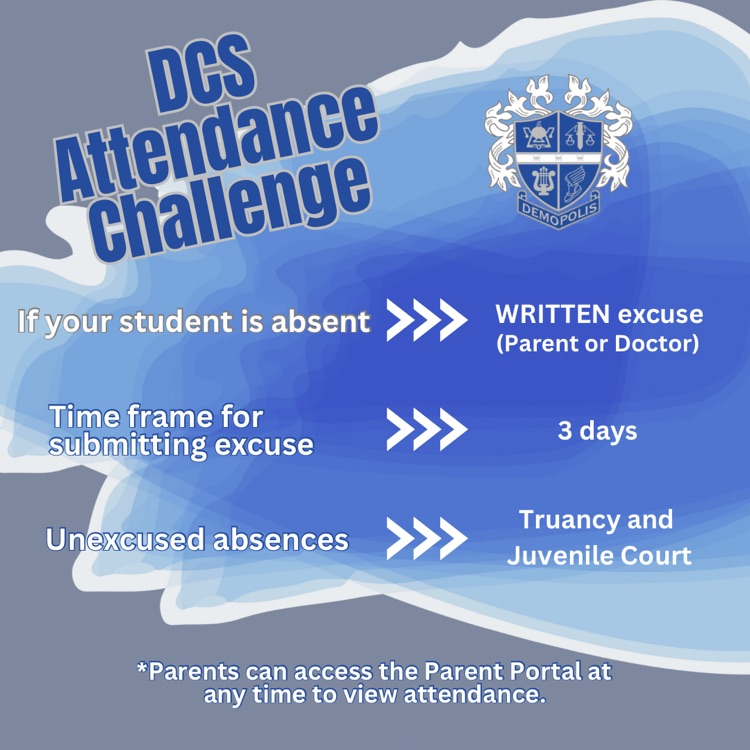 DCS had a great first day of school! We visited all four campuses to see how the students' day was going. To view first day pictures, check out each schools' social media! Click the link below to see our students (and employees reactions):
https://youtu.be/F1qNPTGWwhw

On the first day of school, local churches came together to show their support and appreciation for DCS employees. They provided delicious meals to all four schools that not only filled stomachs but also warmed hearts. Your generosity reminds us of the strong sense of community that binds us together. Knowing that our neighbors stand with us has given us renewed energy for the school year ahead. Many thanks!