This week's "leader of the week" is Ryder Glosson. She has been very helpful to a friend who needed a little extra help. Ryder is always kind and supportive. We are proud of leaders like Ryder at WES.

What a special treat on this Friday! We received beverages courtesy of Mr. Drew Martin and his team at Regions Bank. We also received delicious cupcakes courtesy of Mrs. Lewis. Thank you!

Kindergarten teachers are celebrating Ms. Phillips who finished her Instructional Leadership degree this week.  We are super proud of her!! Congratulations!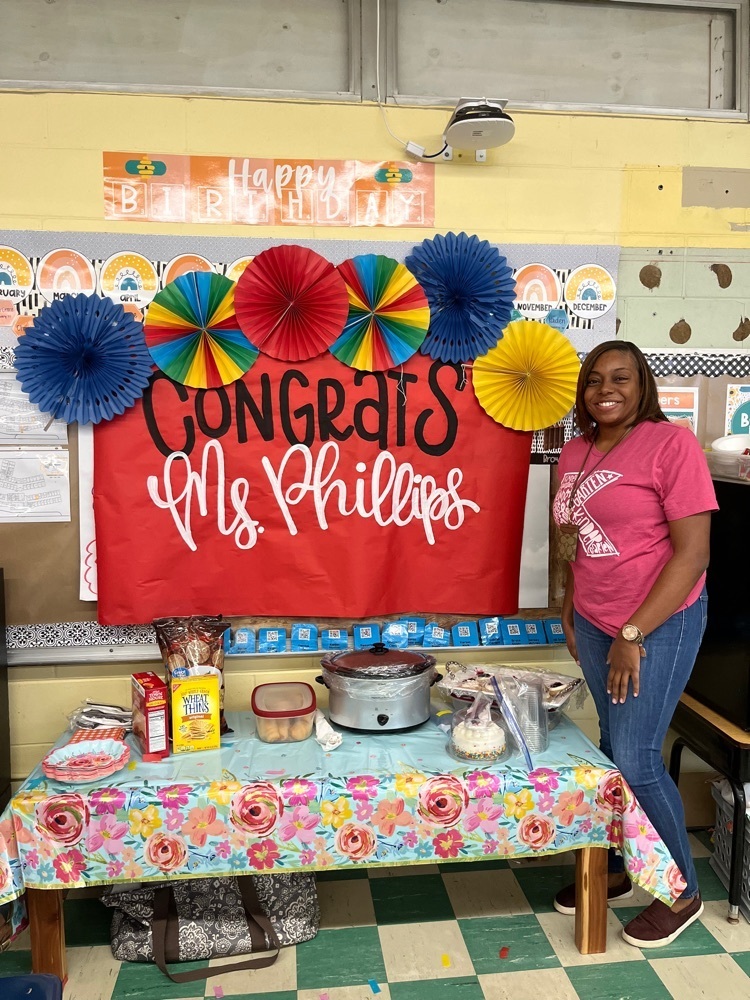 Ms. Foy's 2nd grade class had fun participating in ACAP Bootcamp activities! From measuring mustaches, to review games, and getting to "be the teacher" and share their thinking…these students are sure to be ready for the Math ACAP!! 1 more session to go!!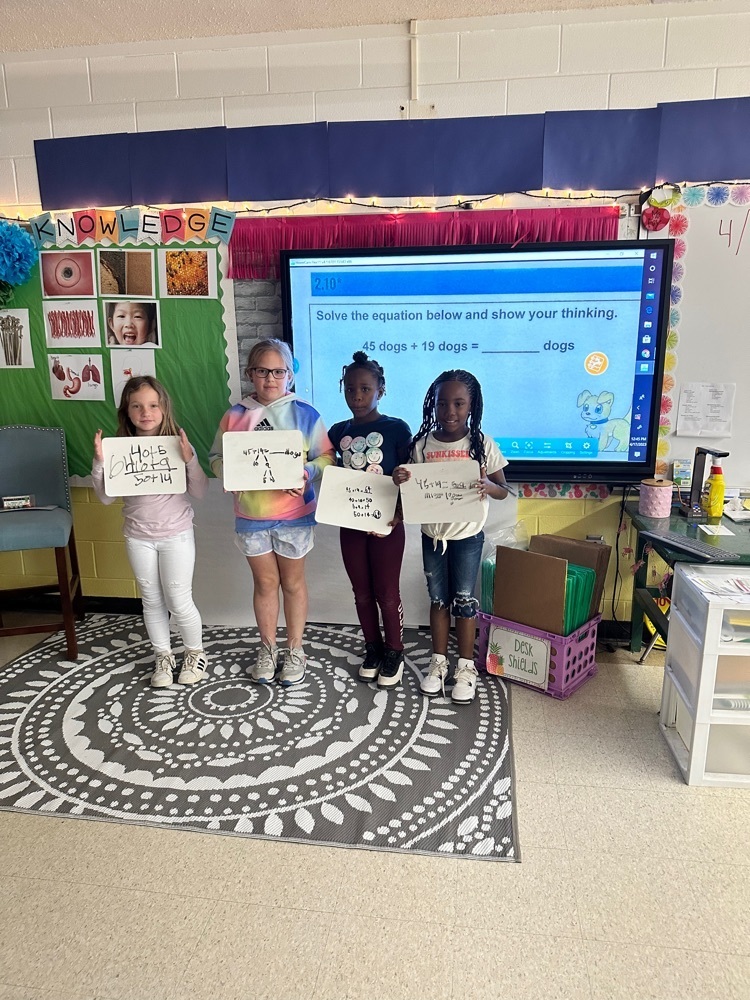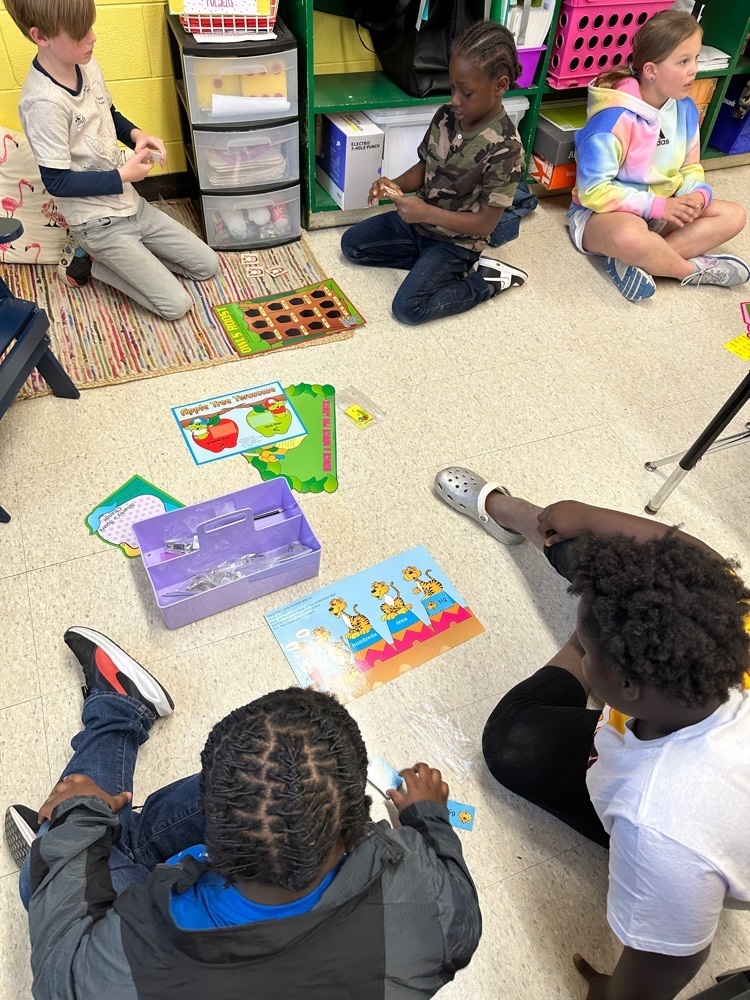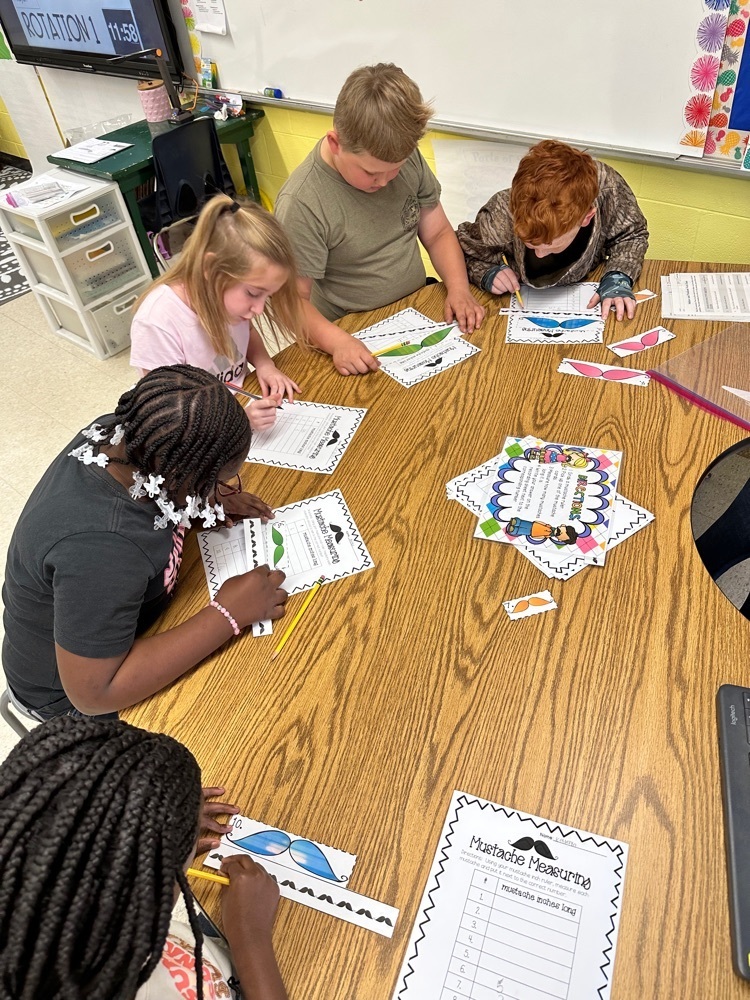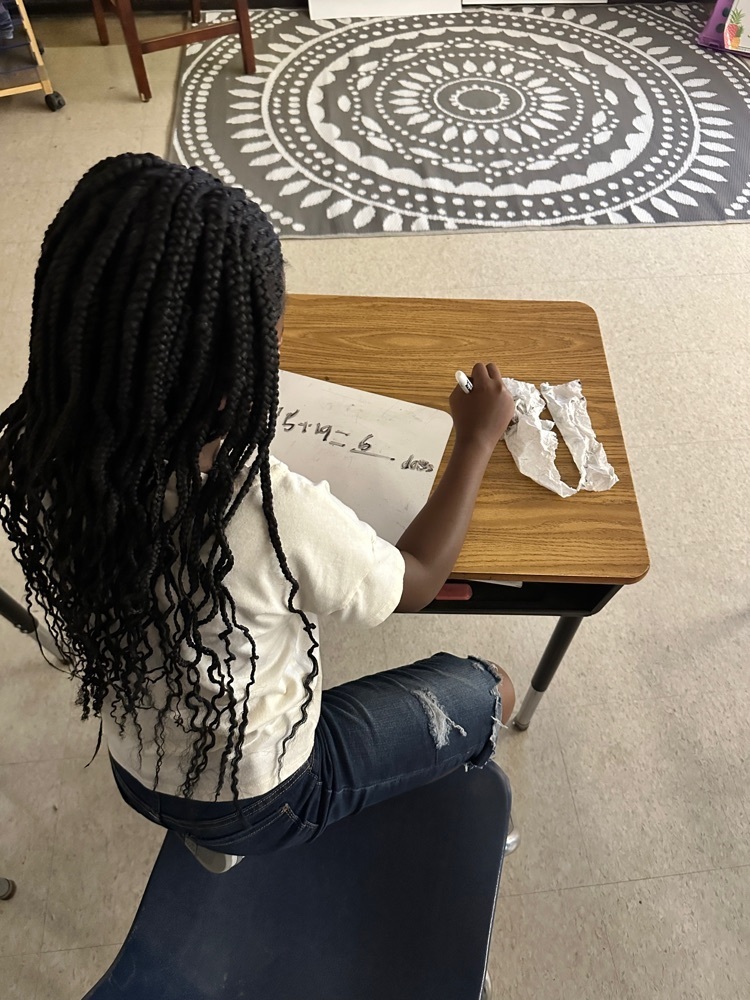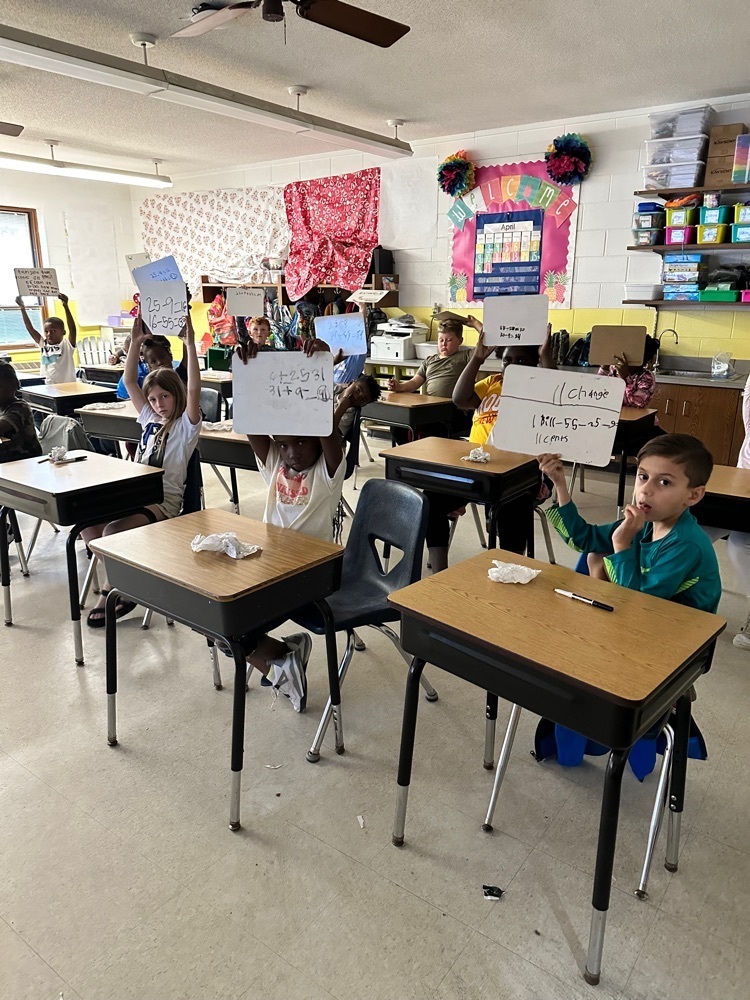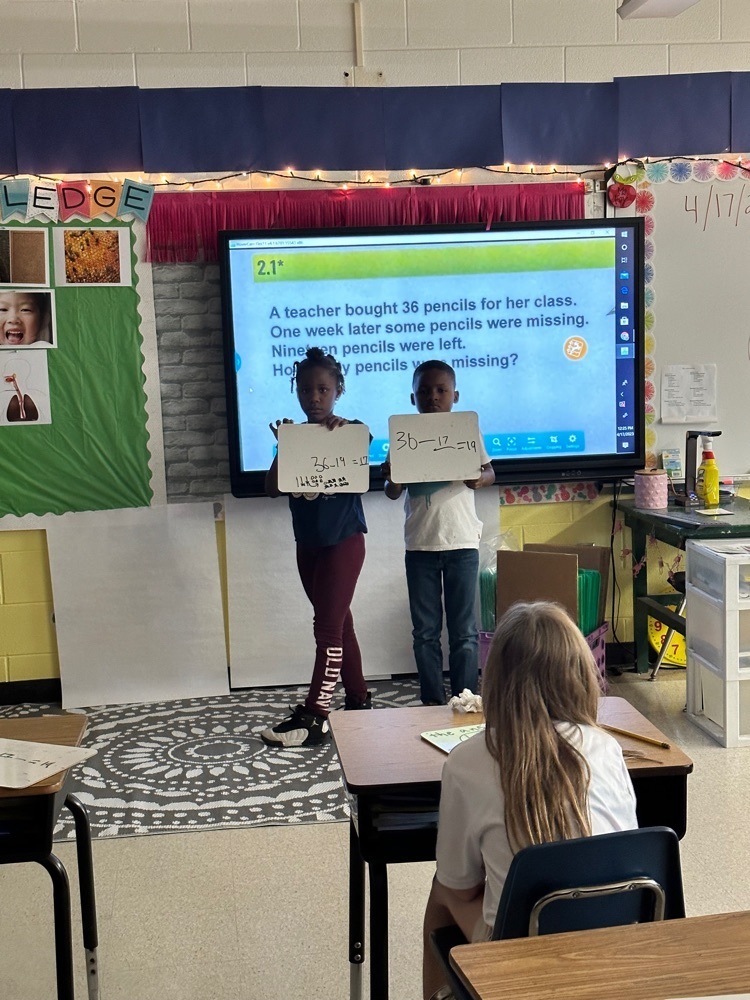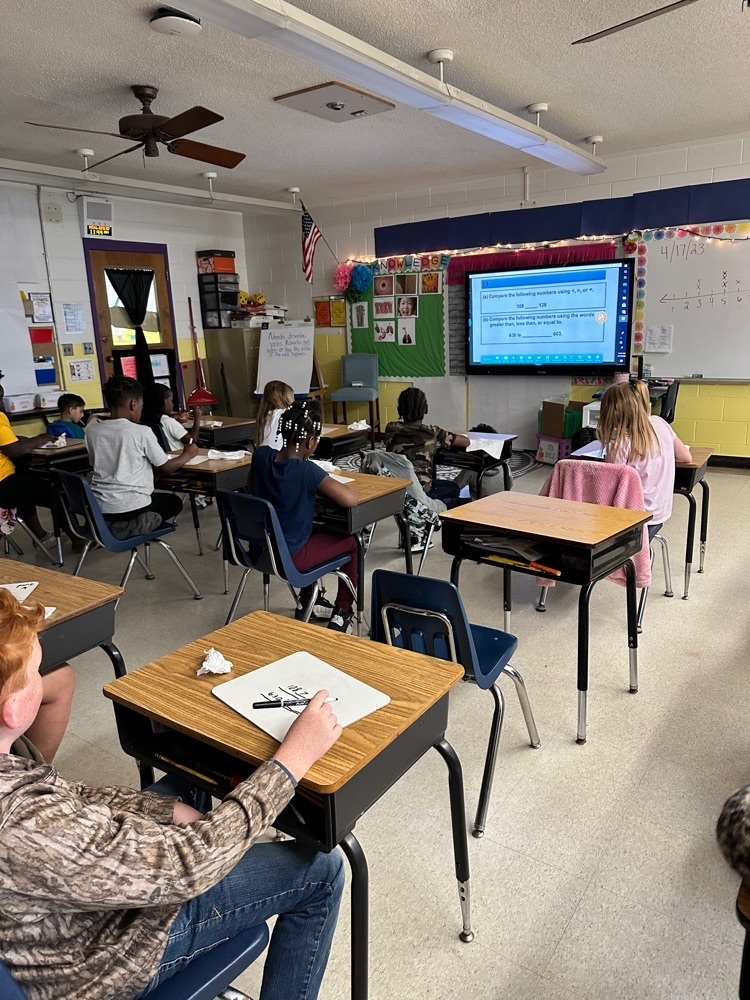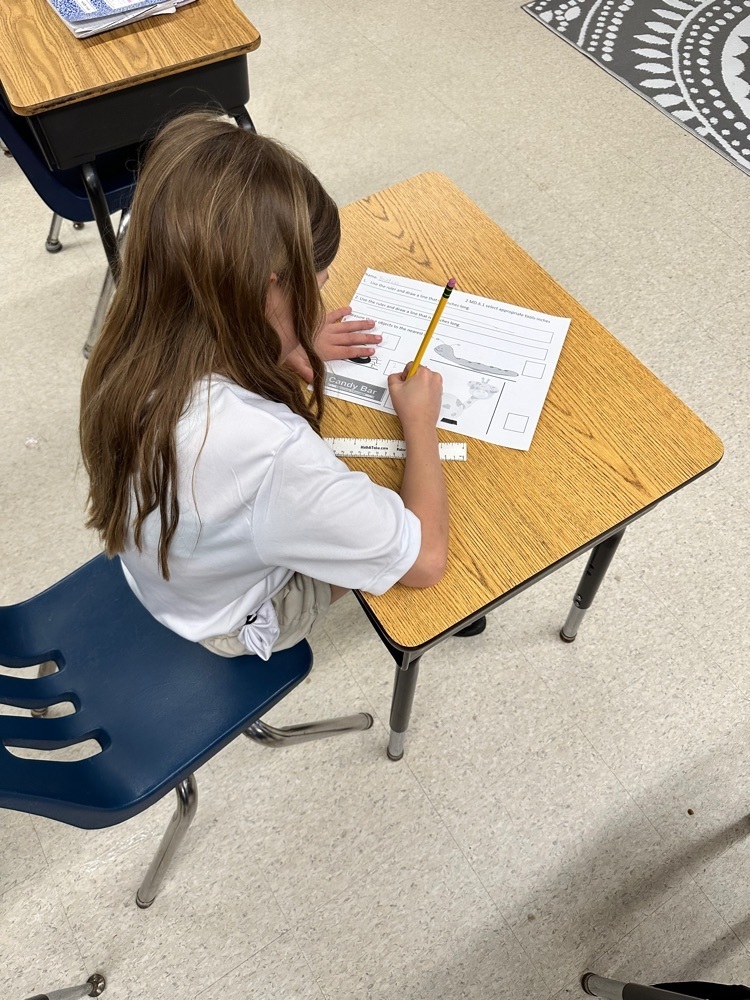 Buffalo chicken dip was a hit today with teachers and students! Pictured is a teacher plate, but students also had green beans and corn. Yum! Yum!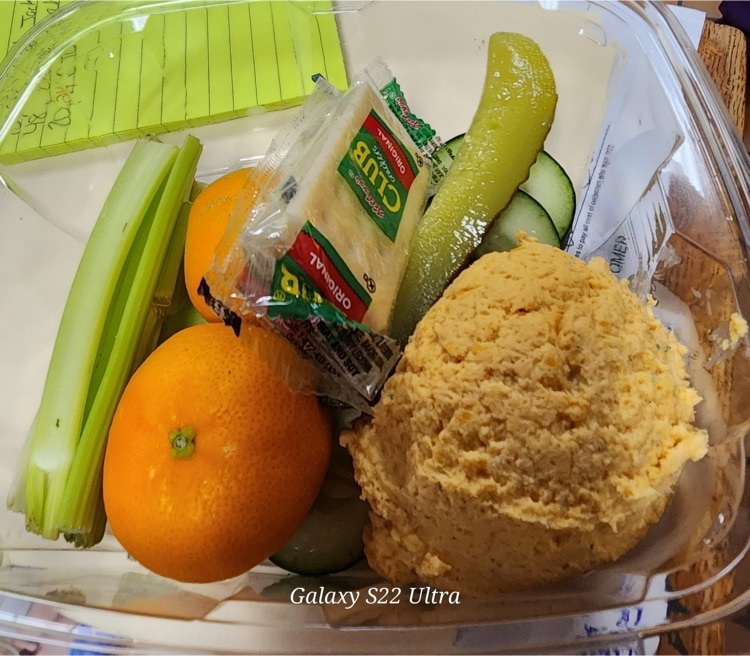 The Math ACAP test for 2nd graders will be Tuesday and Wednesday. Please make sure your child is well rested and arrives to school in plenty of time to eat breakfast.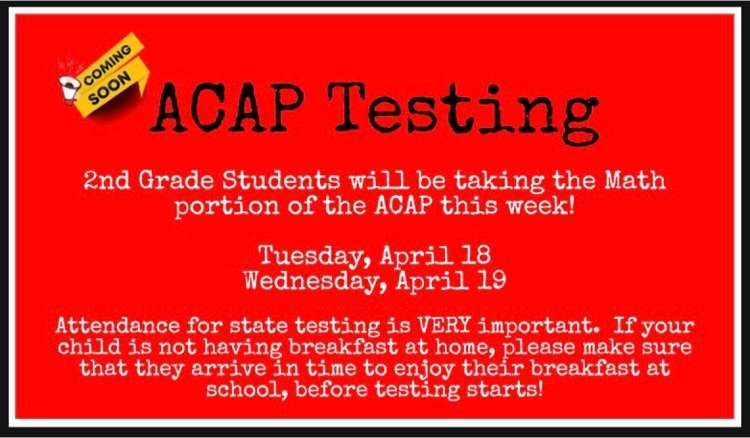 Mrs G. McVay's kindergarten class had a Fun Friday by playing "Heads Up"- CVC word version during reading and Shape Stations during math.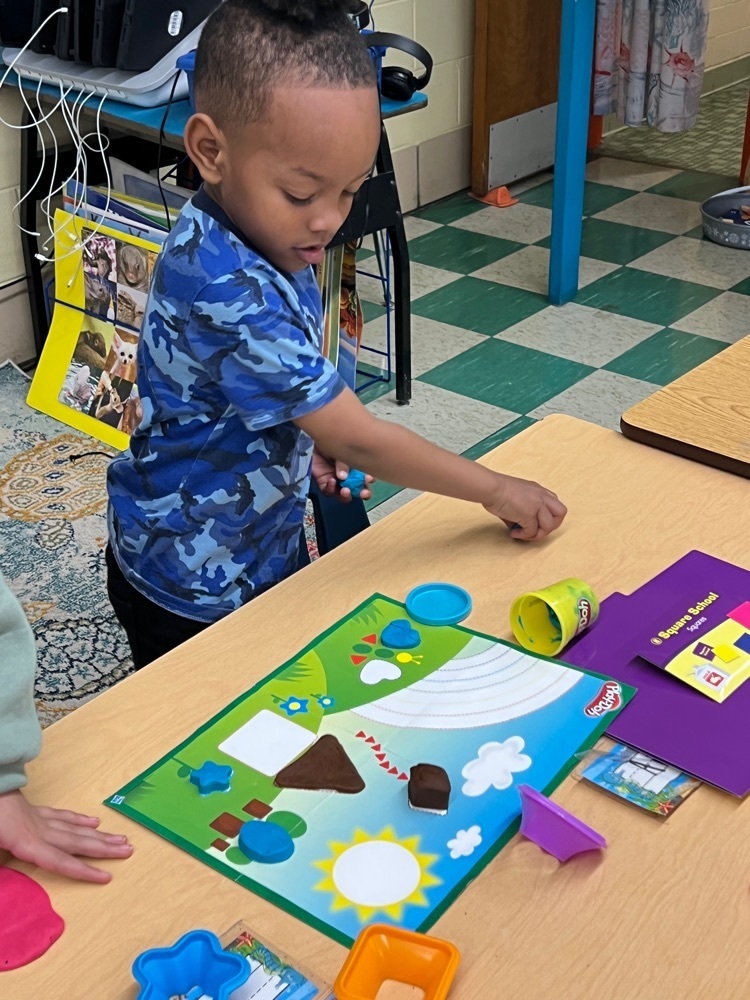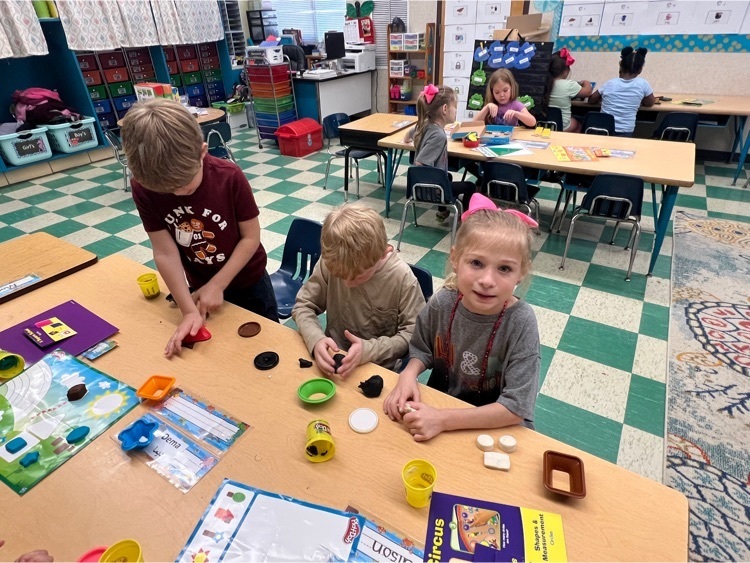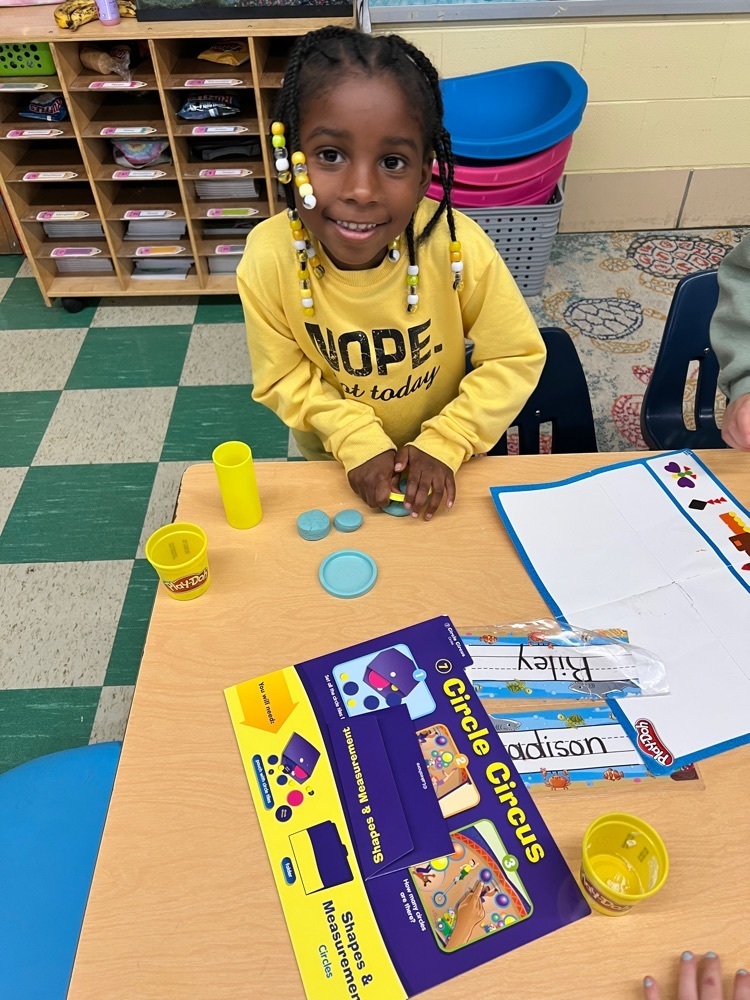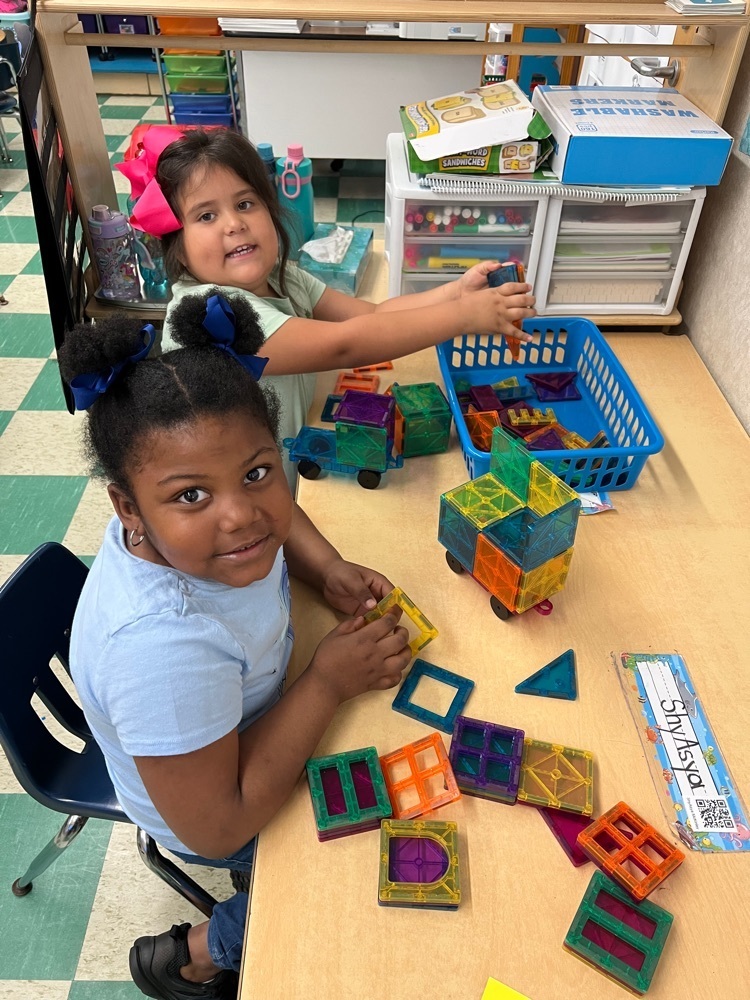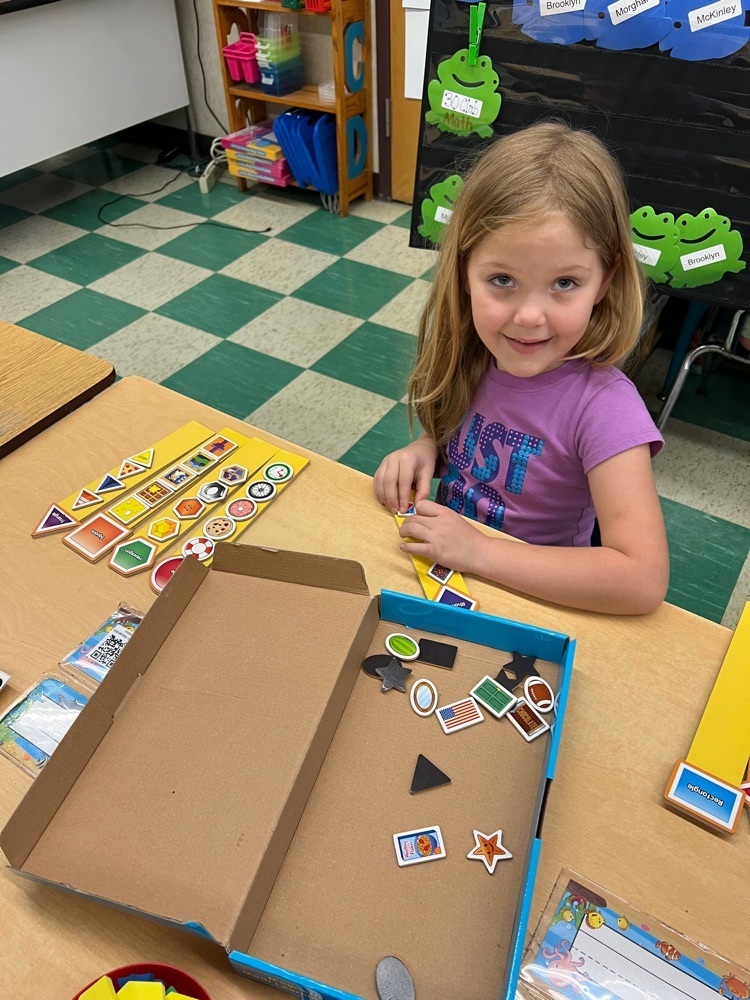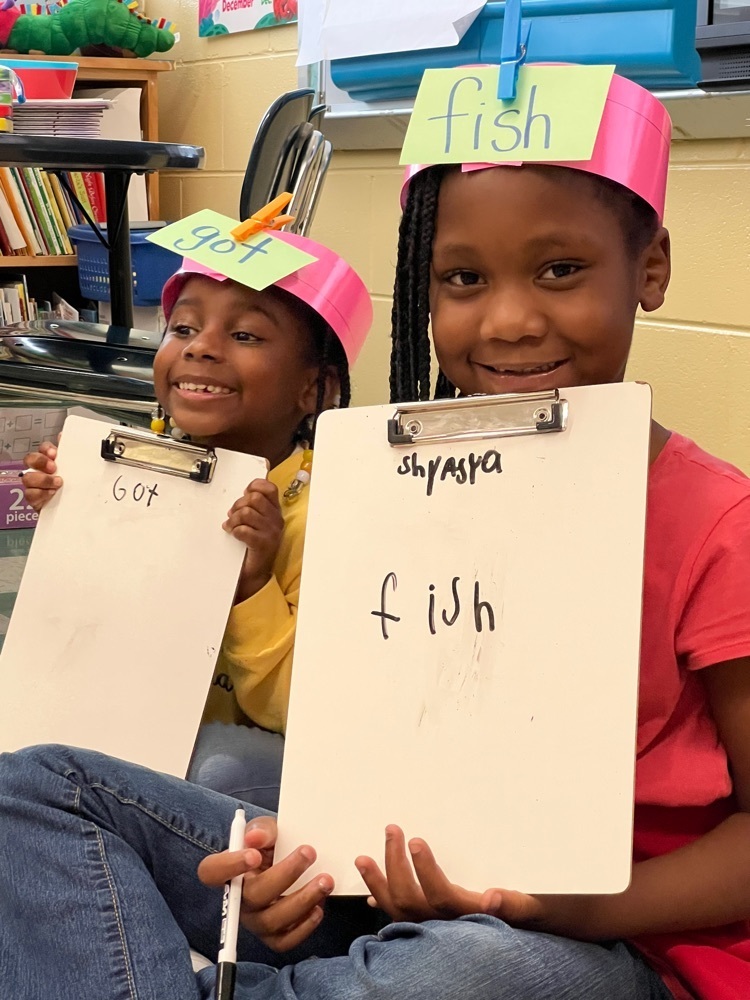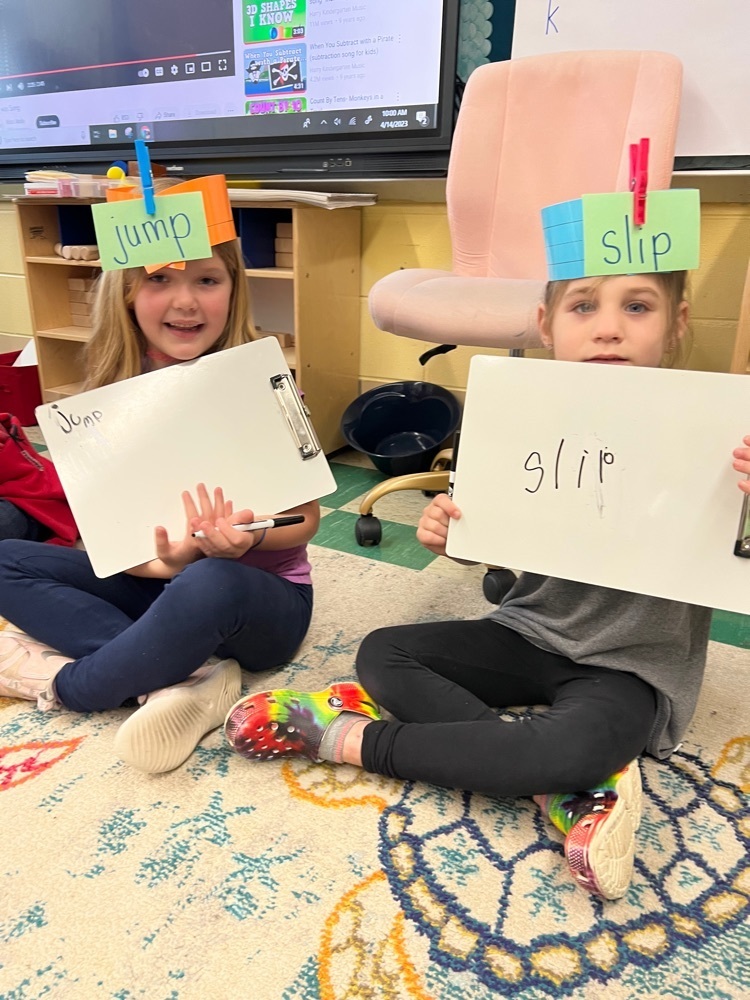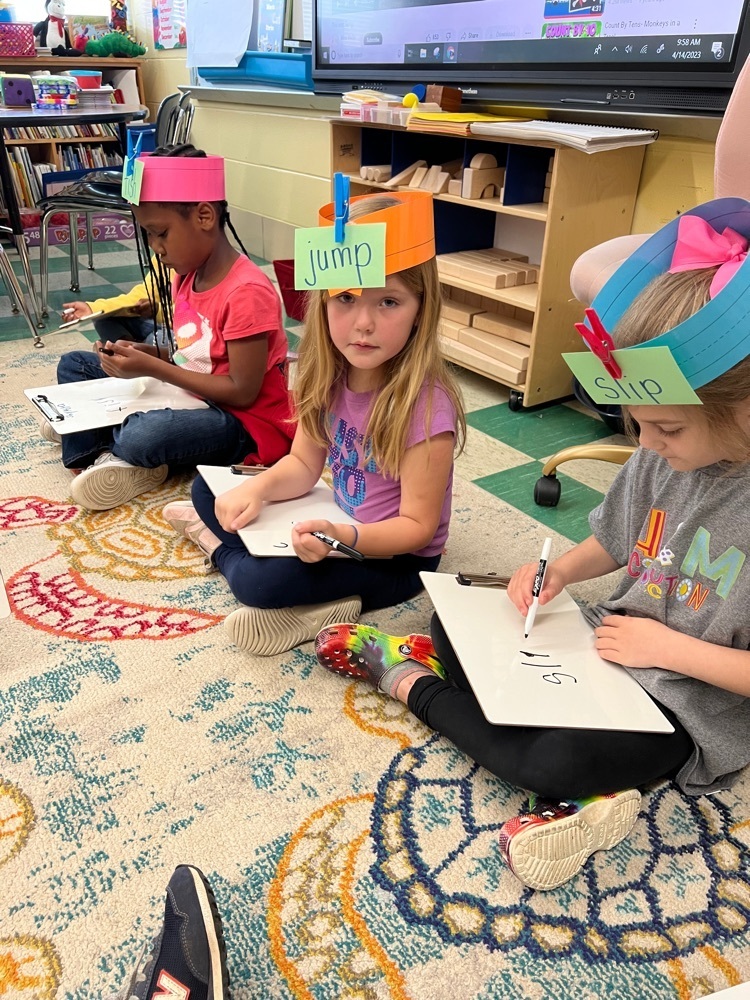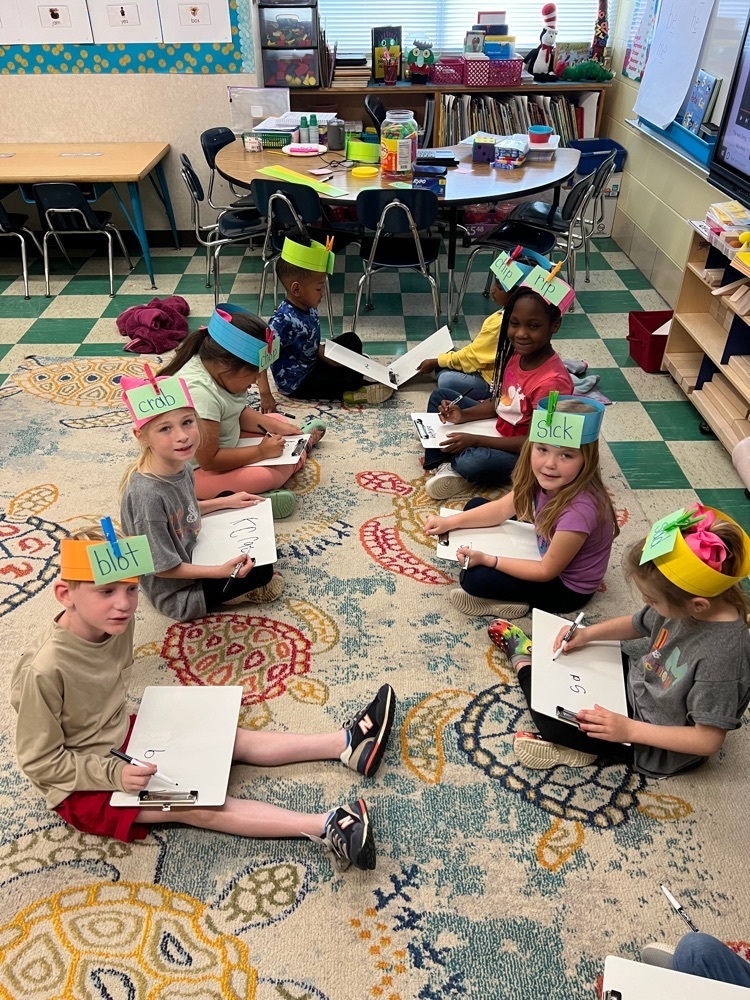 Thumps up across the lunchroom for the Bento Boxes served at lunch!!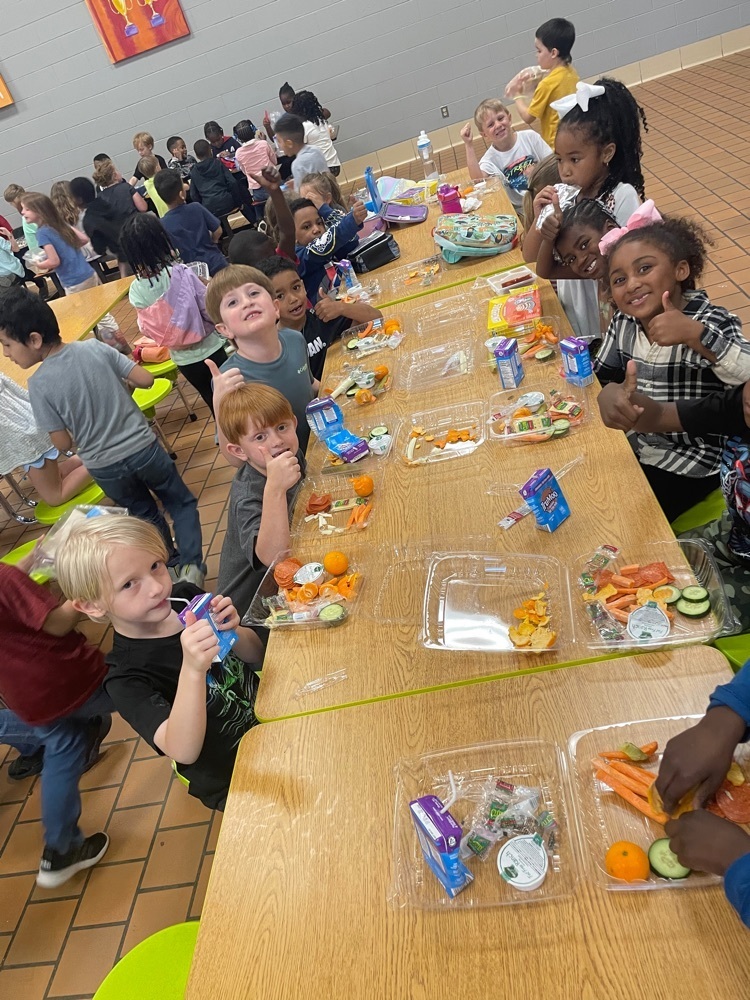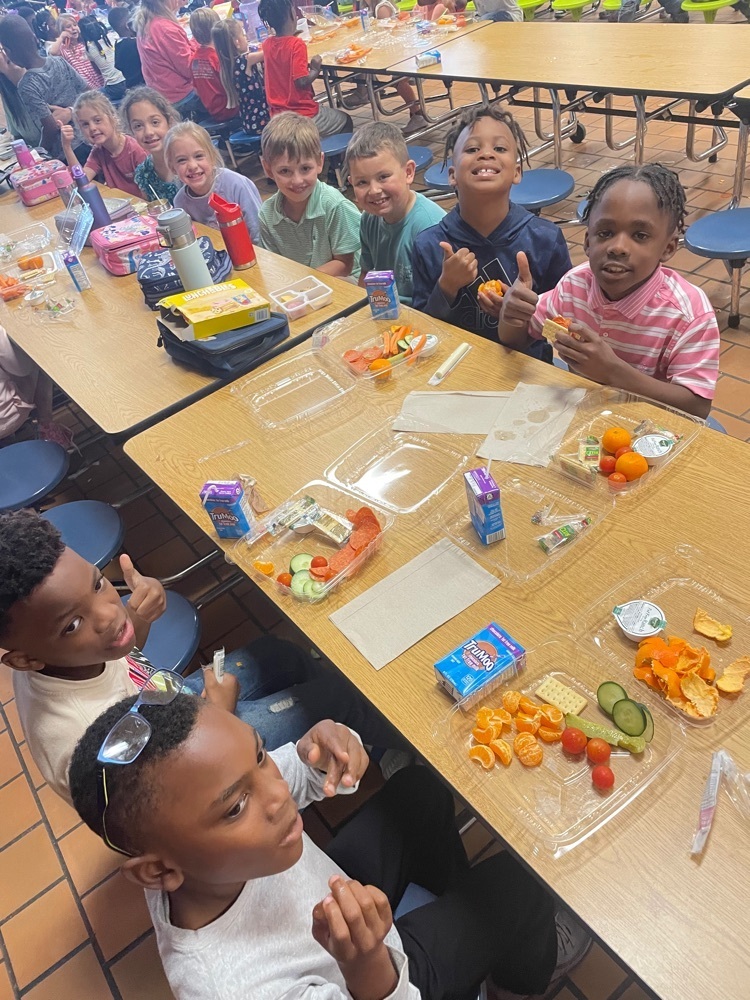 Mrs. Reynolds' class has passed over 1,000 AR test this year! Keep up the great work!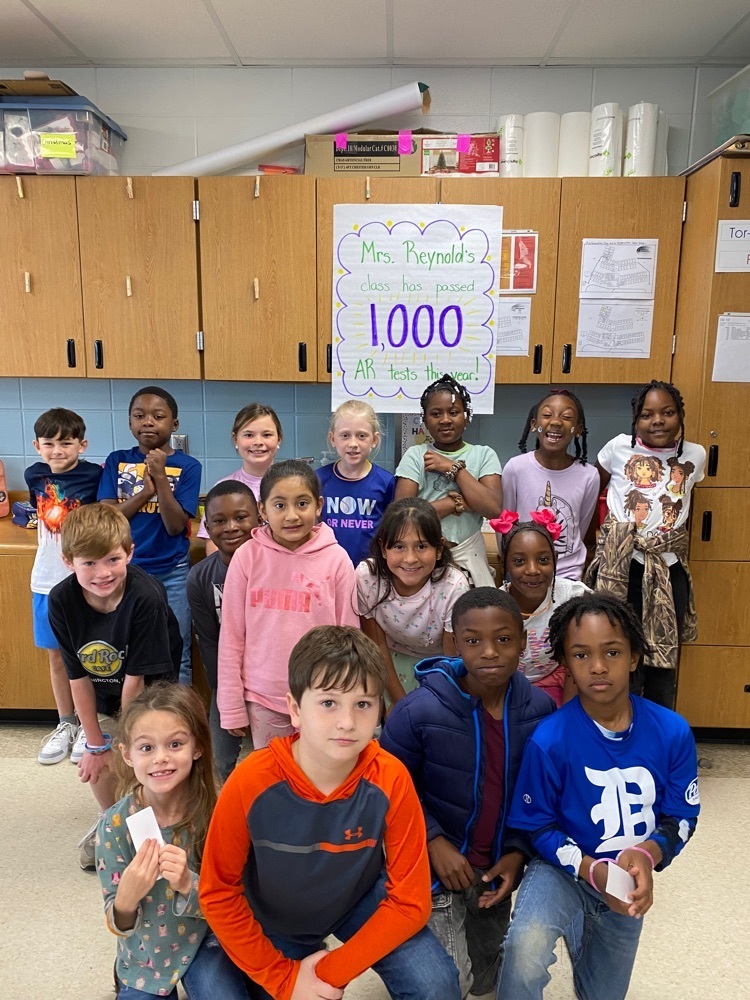 This week's "leader of the week" is Briseida Mata from Mrs. Reynolds' 2nd grade class. She has been very helpful to one of our new students. Briseida is always nice and kind to others. We are proud of leaders like Briseida at WES.

Ms. Foy's class participated in a fun measuring activity with Math Coach, Mrs. Larkin! Students had fun working on measurement while stretching gummy worms and water balloons!!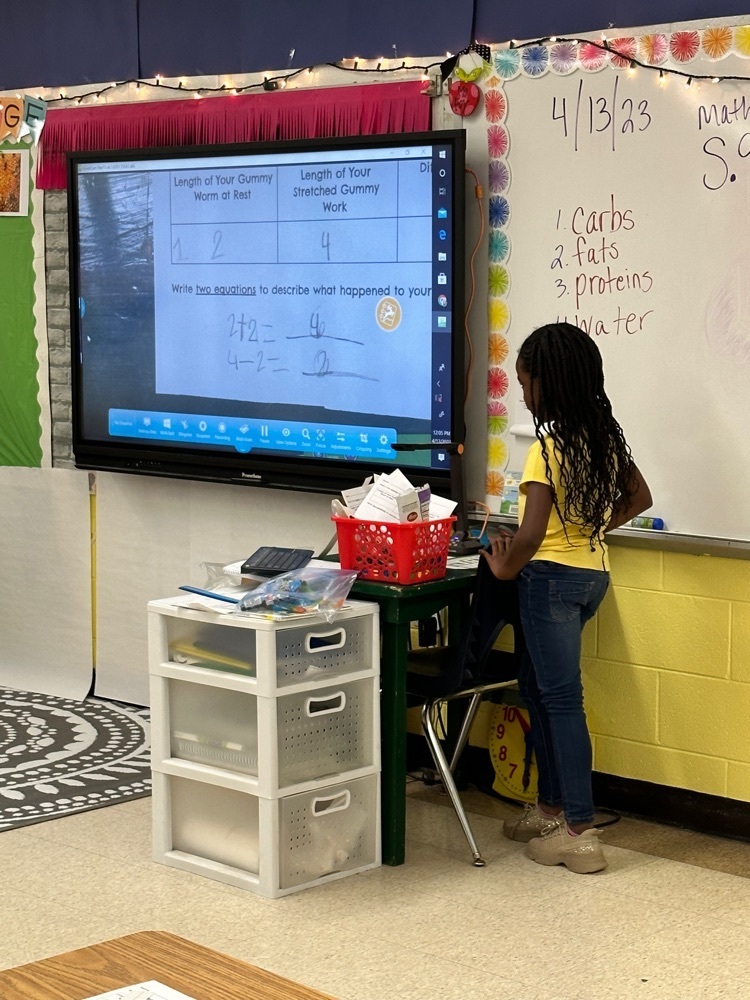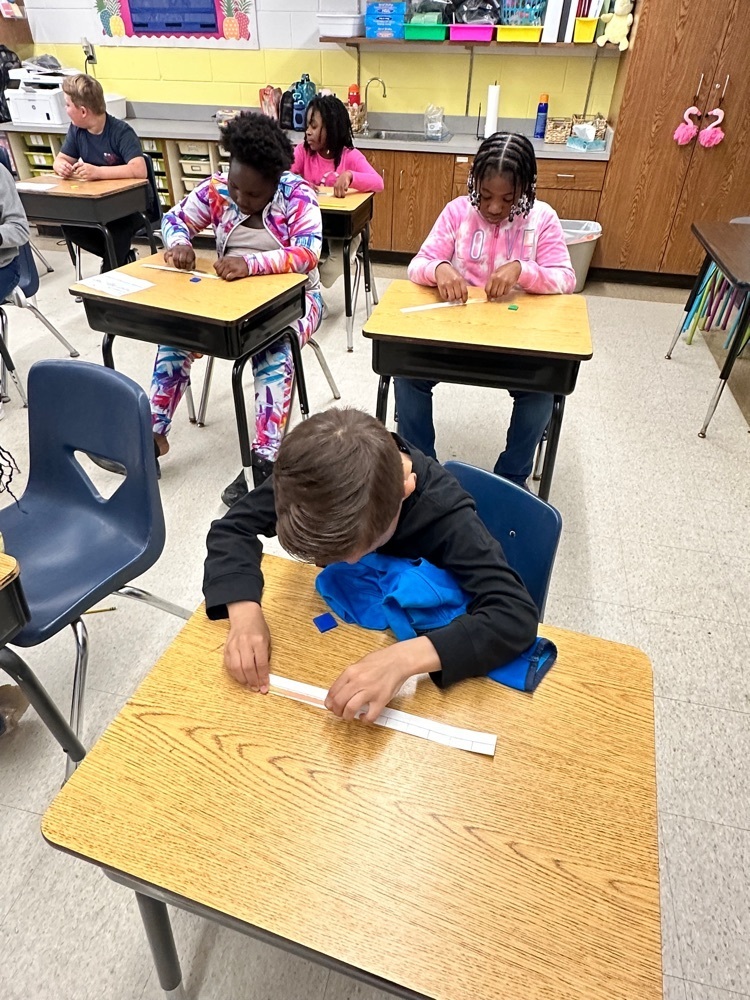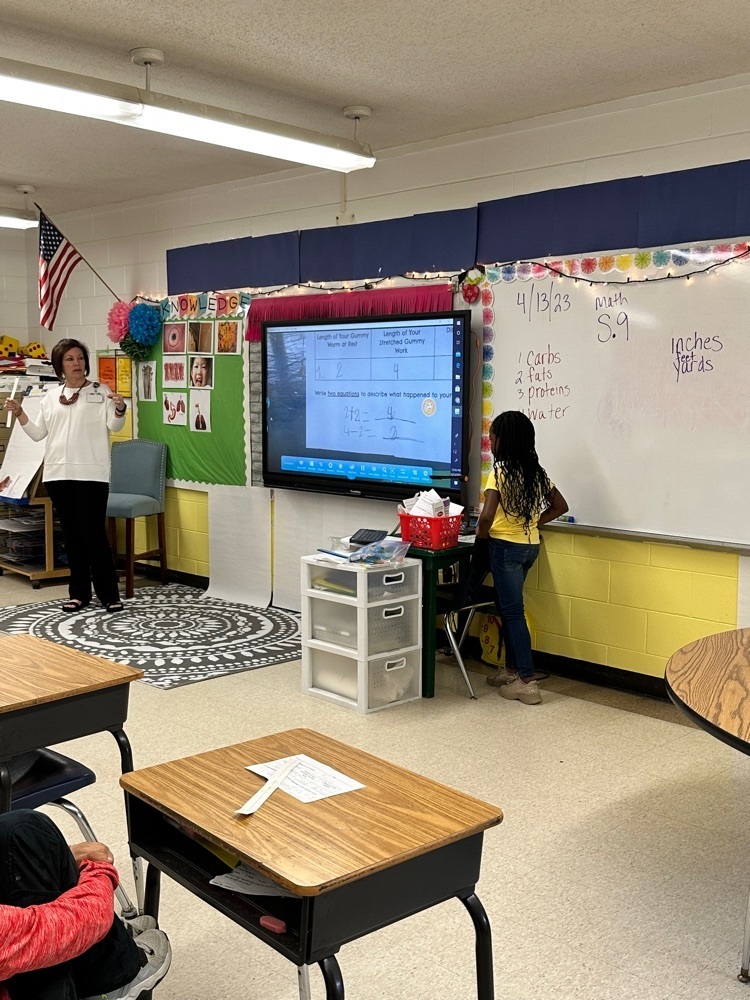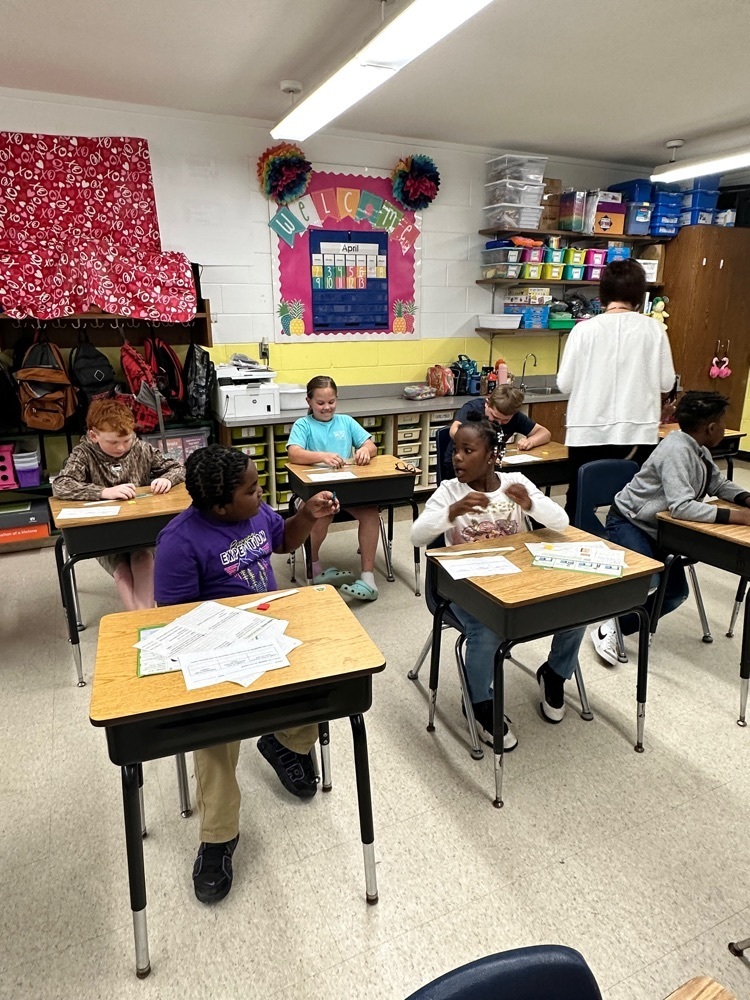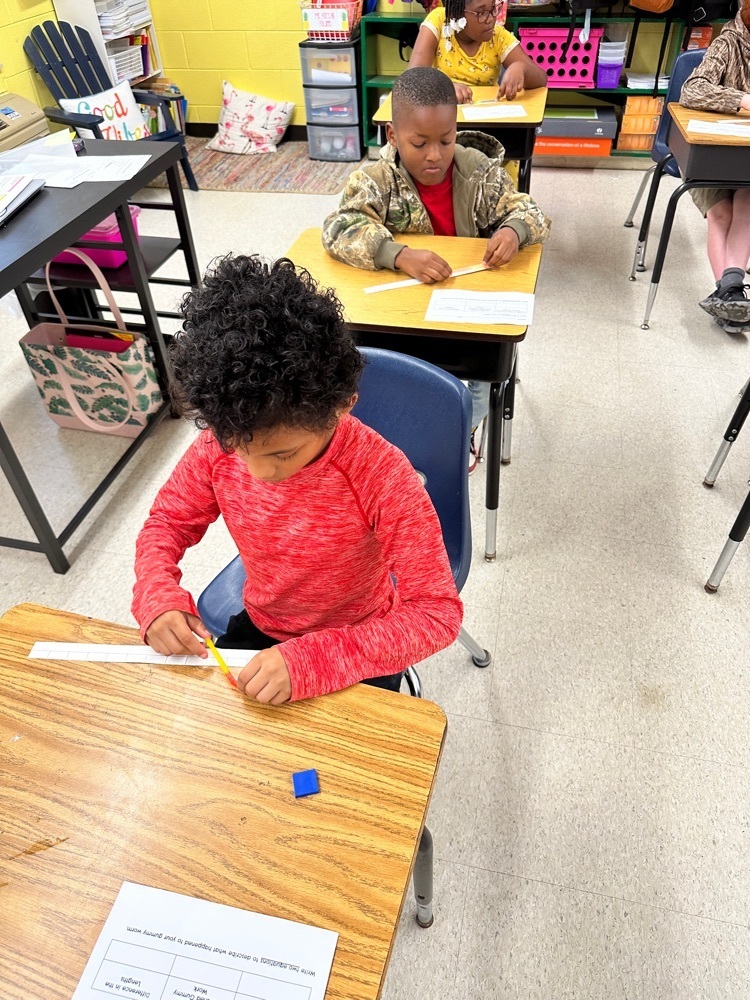 Mrs. Sager's Kindergarteners are hard at work counting to 100 with their Spring Counting Collections!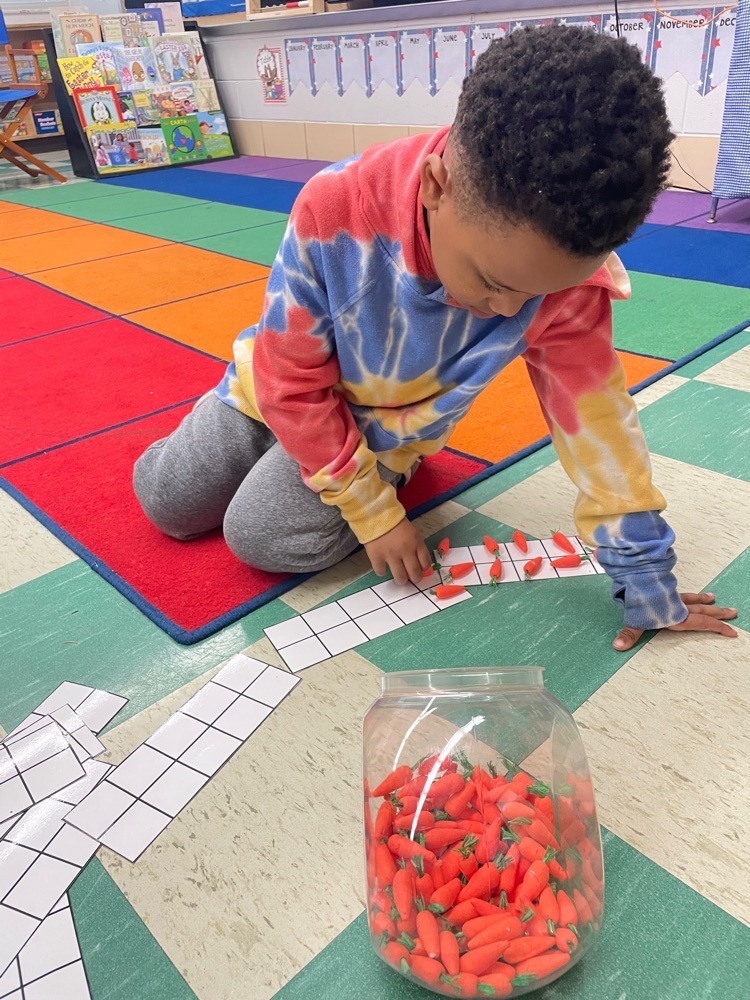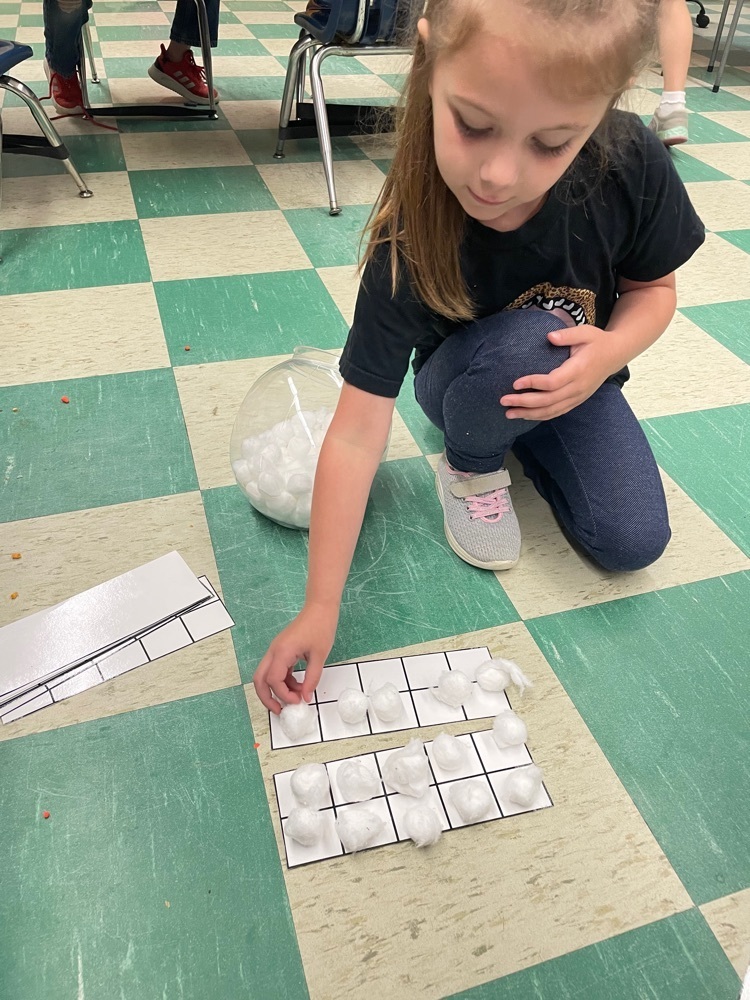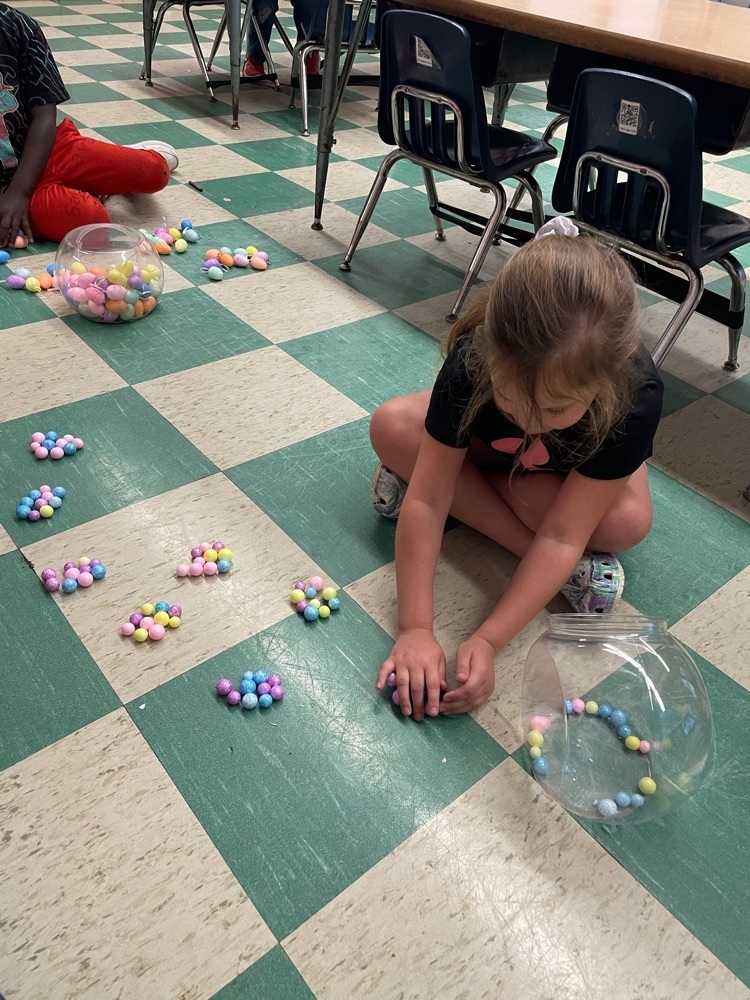 Mrs. Thomasson, Mrs. Alston, Mrs. Reynolds, and Ms. Beshears' classes joined together to BUILD on their measurement knowledge before ACAP next week. Students had a great time focusing on measurement skills while reminding us that learning can be fun!!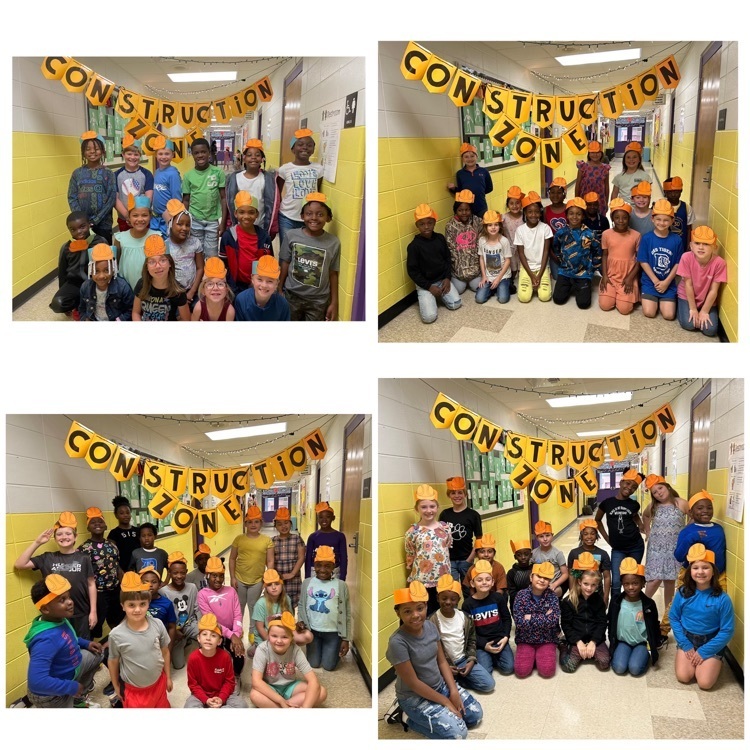 Teachers practiced student engagement strategies in meetings with Mrs. Donald and Mrs. Larkin today.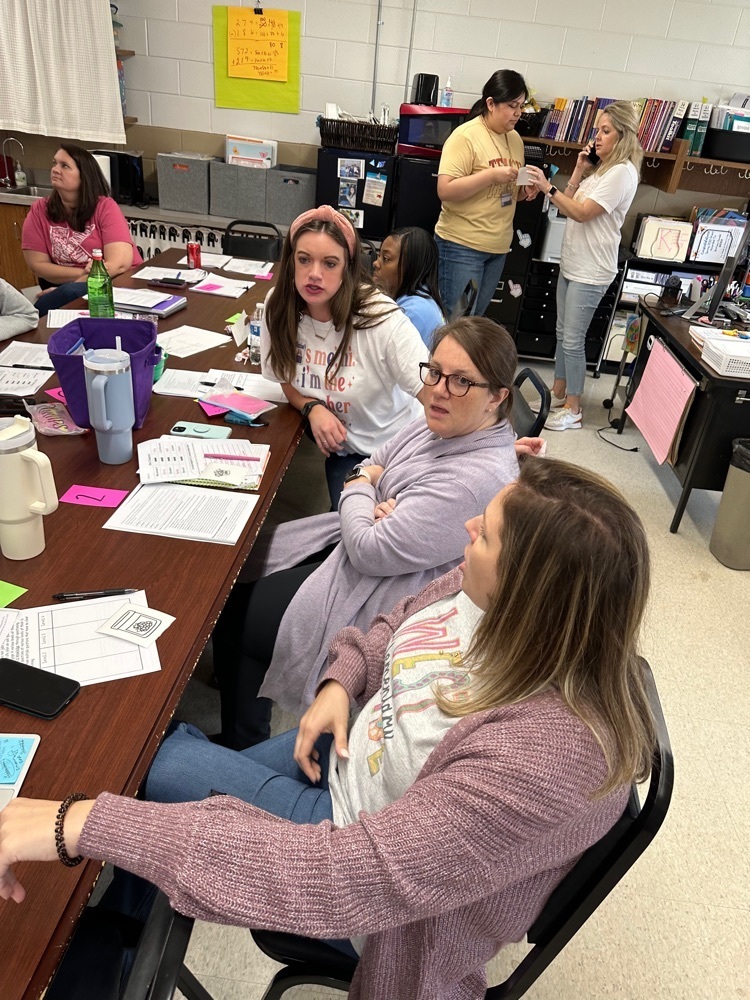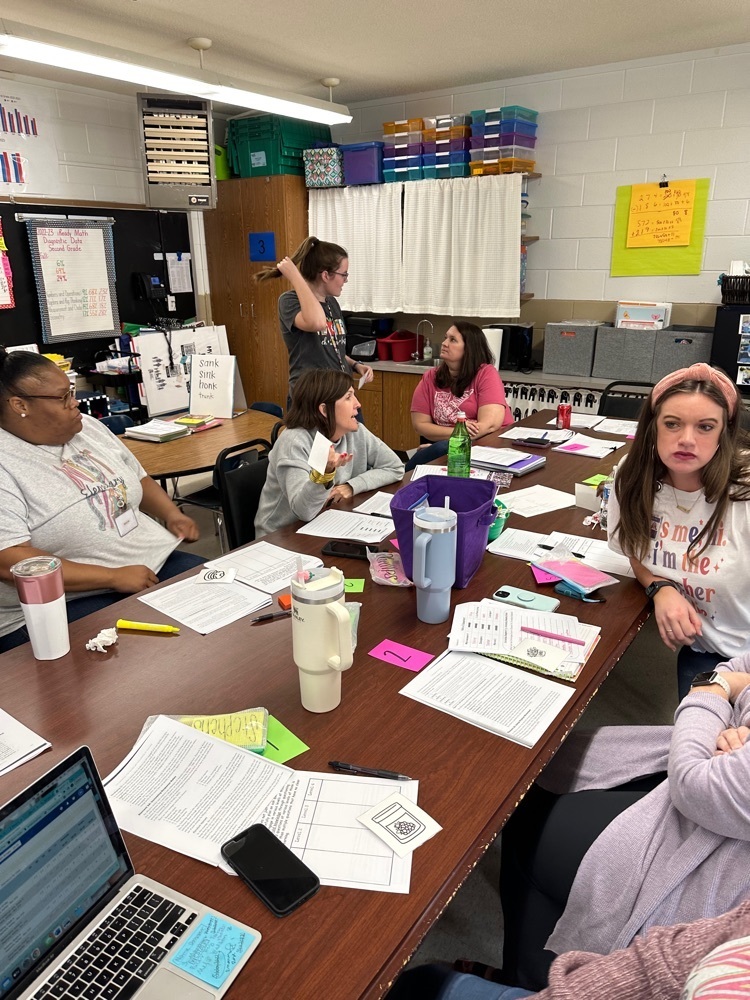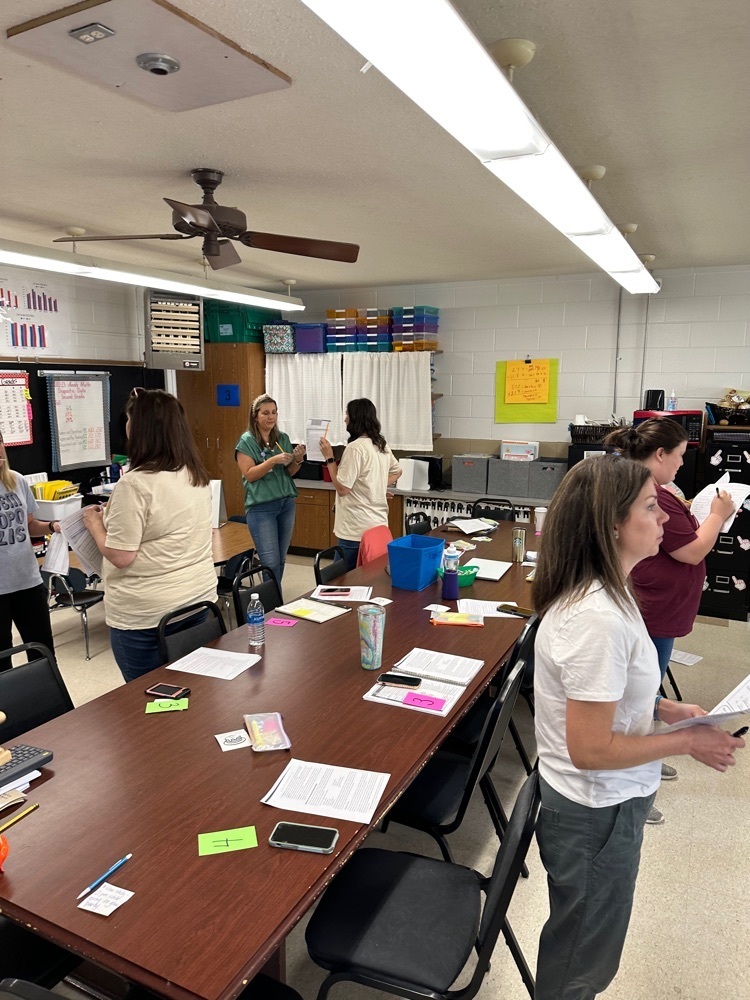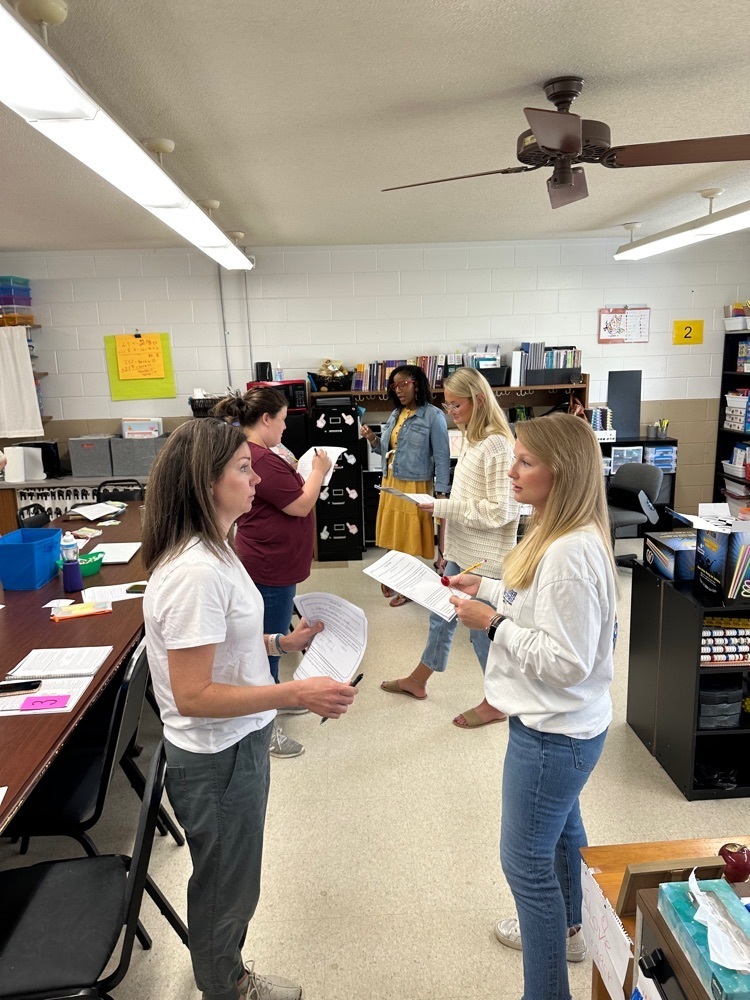 SchoolFest is right around the corner! Information should come home today.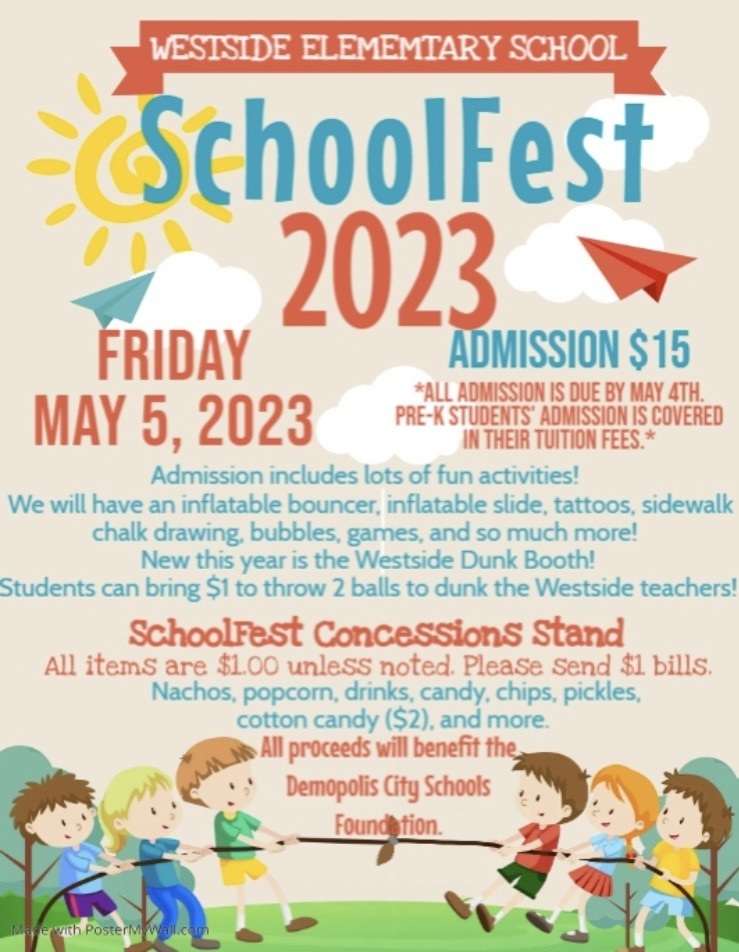 Mrs. Basinger's class enjoyed measuring different classroom objects with centimeter cubes!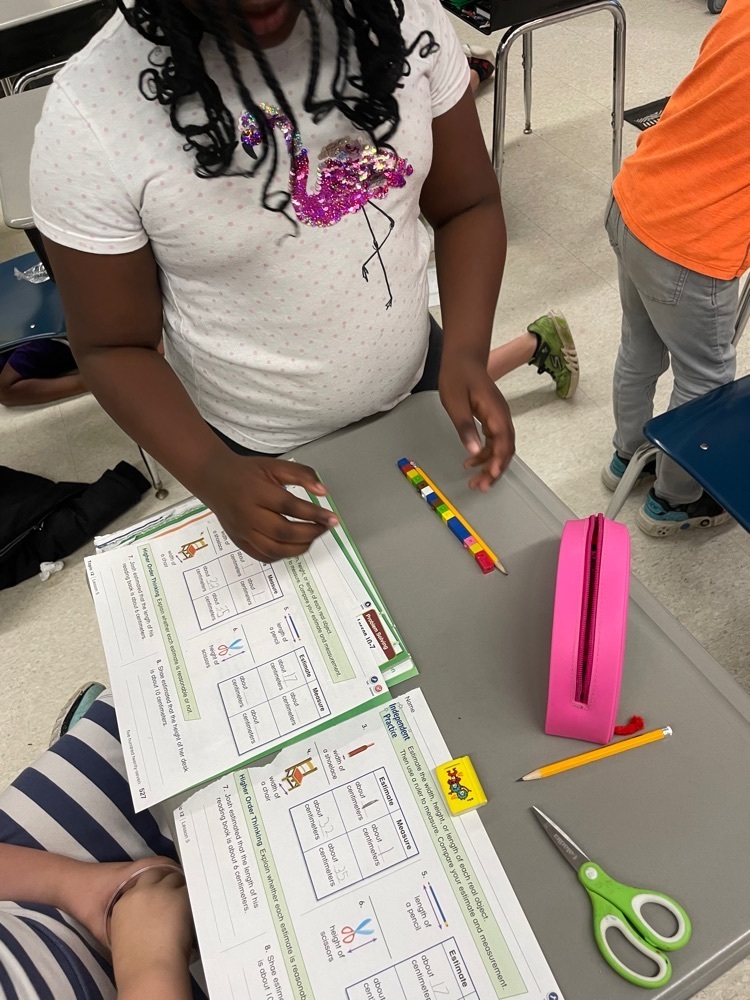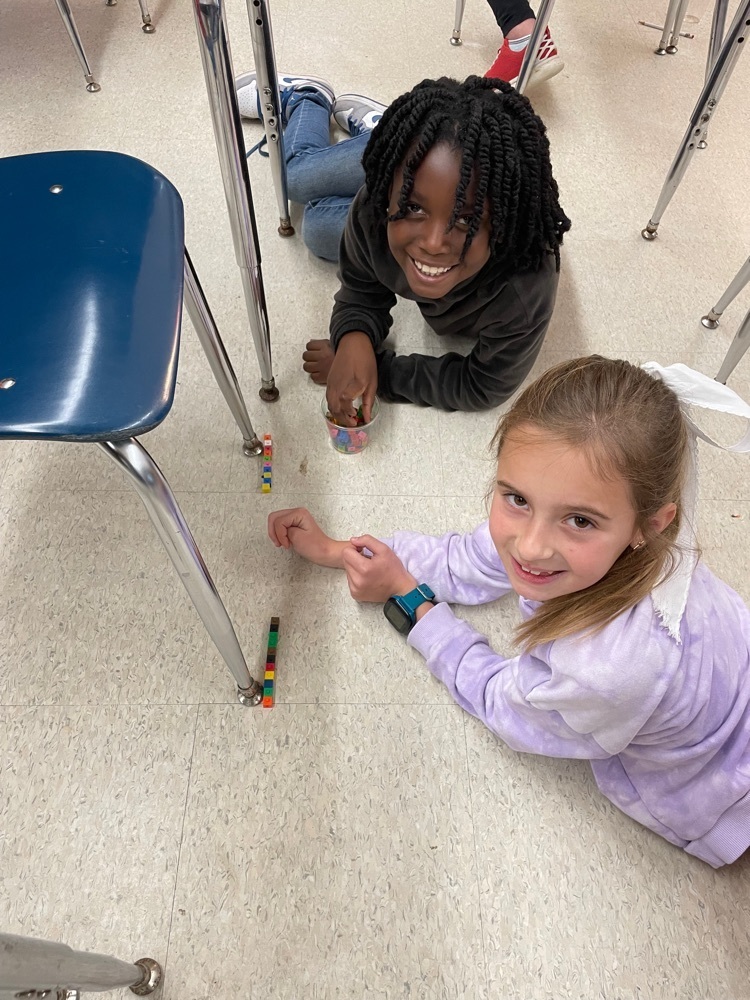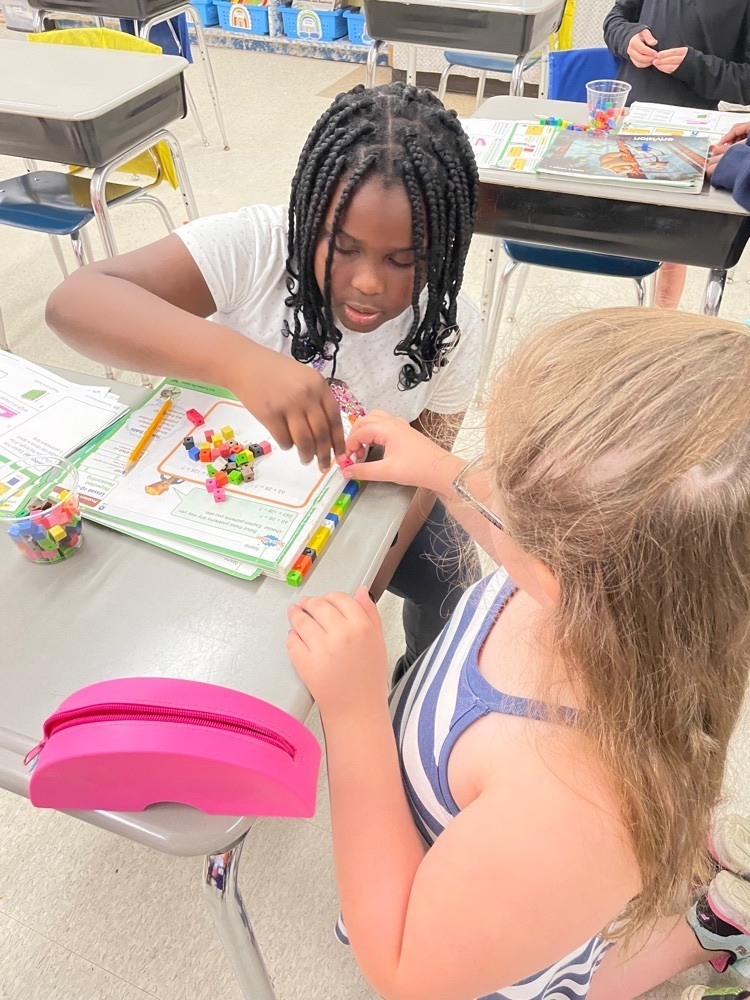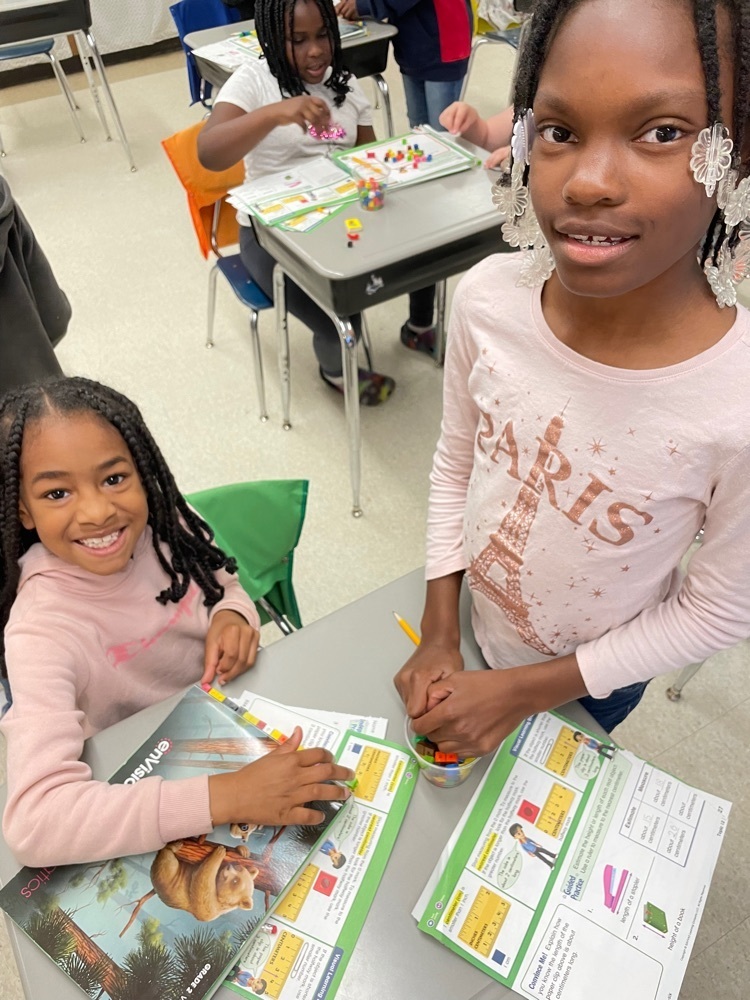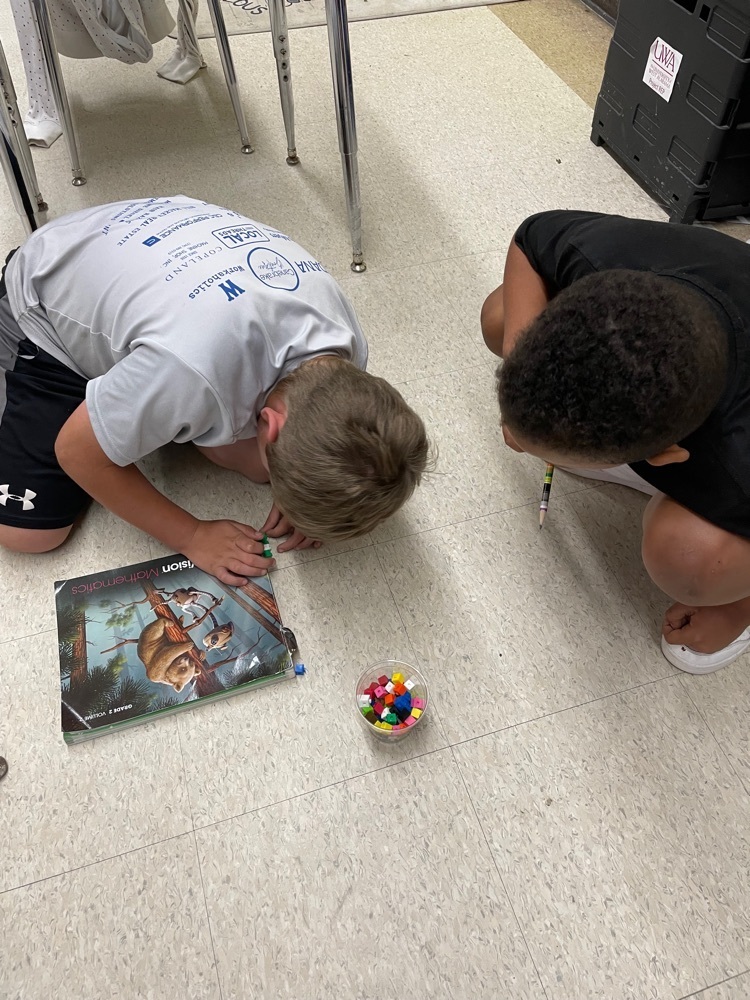 Since Ms. Gandy's pre-k students have been learning about the weather, they went outside to enjoy the sunshine! Everyone drew their own personalized cloud! ☁️🌤️

We would love for you to order a SchoolFest shirt! Orders are due next Monday.

Ms. Foy's class celebrated the end of the ELA ACAP with treats from Ms. Jimmerson's class!! Thank you, Ms. Jimmerson. We appreciate your encouragement this week!!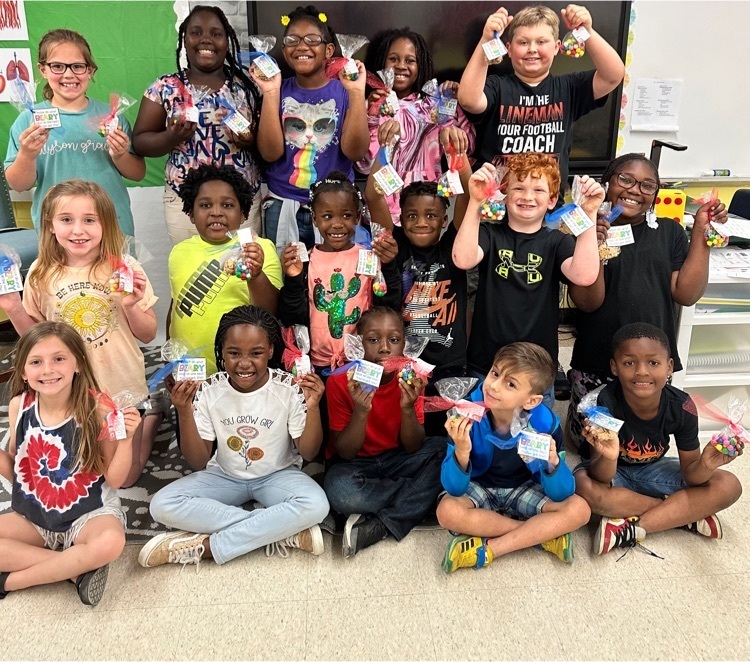 ‼️IMPORTANT DATES‼️